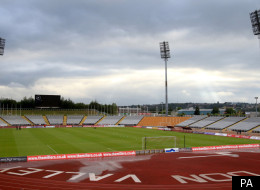 Rotherham United is to name its new ground the New York Stadium.
The team, which has been playing at Don Valley in Sheffield for the last four years, will move to the £20 million new ground in time for the 2012/13 season.
Chairman Tony Stewart apparently chose the name as the 12,000 capacity ground, less than a mile from their old Millmoor home, is in the area of town that used to be known as New York.
It is also the site of a former steelworks that exported metal across the Atlantic. – including the distinctive fire hydrants that are dotted around the famous American city.
He said: "The new stadium name is strongly rooted in more than 150 years of Rotherham's proud history of industry and enterprise.
"After careful consultation and detailed research into the local history of the site, we felt that New York was the perfect name for our new stadium."