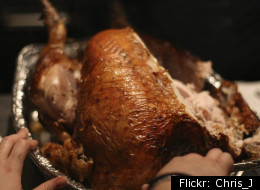 When we set out to pick the ten characters from literature that we'd hate to have over for Christmas dinner, we had one simple rule – no monsters.
By that we meant out-and-out creatures of the night - Bram Stoker's Dracula or Milton's Satan were both chucked out early - as well as human monsters like Annie Wilkes from Misery.
No, what we were looking for were the real men, women and children from literature that would ruin our Christmas day.
As it happened, the final list began to make a figgy toffee pudding with the undead seem quite palatable...
Literary Characters You Wouldn't Invite Over For Christmas
Emma (Jane Austen) Jane Austen's chatterbox spinster is friendly enough, but by the time we got down to the cheese board and our fifth glass of Buck's Fizz the temptation to tell her to put a sock in it would become too great. And fans of Emma all know where embarrassing Miss Bates gets you - crying into your picnic after being told off by Mr. Knightley.

Trainspotting, Glue (Irvine Welsh) In the most recent adventure featuring everyone's favourite Scottish sociopath - 2009's short story Elspeth's Boyfriend - we do actually spend Christmas day in the Begbie household. The results are predictably horrific, as Frank takes umbrage at his sister's completely innocuous new boyfriend and ends up assaulting him over the dinner table. Fun to read, but you'd hide in the chimney before you let Begbie into your home.

The Outsider (Albert Camus) If there's one thing Christmas is about, it's playing along. Gasping with joy at presents you don't want, nodding with interest as your Uncle tells you about his kitchen blinds business, pretending not to notice when your Grandmother breaks wind. The last thing you want to introduce into this mix is a gloomy loner in the midst of an existential crisis who refuses to play along with society.

Frankenstein (Mary Shelley PICTURED) Put frankly, he'd scare the children. Blood under the fingernails, the faint whiff of decaying body parts and the haunted look in his eyes would send any little ones crying faster than a bowl of brussel sprouts. Meanwhile the relentless melodrama and self-regard would bore us to tears. Take it back to Geneva, Victor.

American Psycho (Bret Easton Ellis) On the surface of it, Bateman's inclusion contradicts our 'no monsters' rule. But if our sister brought Bret Easton Ellis' psychotic investment banker round for Christmas, cannibalism and errant rats would, frankly, be the least of our worries. We'd be more concerned about the endless prosaic descriptions of his business cards and household appliances. Satire or no satire, no one likes a bore.

Charlie and the Chocolate Factory (Roald Dahl PICTURED) Children at Christmas are, at best, excitable bundles of wonder, love and gratitude. At worse they're like Veruca Salt, stomping their way through piles of discarded presents crying because they didn't get a pony. Frankly, if we had to have a guest from a Dahl classic we'd take Trunchbull, James' aunts or The Enormous Crocodile over a kid who'd throw your gift in the bin quicker than you could say 'Umpa Lumpa'.

One Day (David Nicholls) We know, we know. One Day is a love story. Not only that, but the most adored love story of 2011 (the book anyway). We're not talking about the redeemed Dexter at the novel's conclusion - he can come round whenever he likes - but his mid-90s incarnation as a deluded, washed up D-lister? No thanks.

Lord Of The Flies (William Goulding) This isn't a 'fat thing'. We're not stingy with our turkey, particularly not with children who have been stranded on desert islands. It's more that Piggy, with his broken glasses and his moaning and his constantly representing intellectualism and democracy, doesn't strike us as being much fun. And no one wants a conch at the dinner table.

Fiesta: The Only Also Rises (Ernest Hemingway) Jealous, obnoxious and violent, the pugilist with an inferiority complex who weaves in and out of Hemingway's debut novel like a bad smell would make a dreadful dinner guest. Having said that, any of the book's 'lost generation' of hard-drinking expatriates would soon dice up the Christmas cheer with their acerbic sniping, not to mention polish off your Baileys before 11am.

Canterbury Tales (Geoffrey Chaucer PICTURED) A good dinner party needs its raconteurs but please - Christmas is a family do! The Wife of Bath's raucous tales of sex and marriage - not to mention her penchant for snagging husbands - would go down well down the pub, but over crackers with Nana in the room? Best not.

The Very Hungry Caterpillar (Eric Carle) A bug. Eating everything. In your Christmas dinner. Enough said.