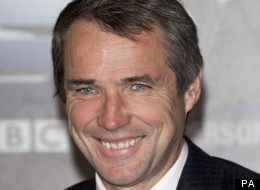 Former Liverpool footballer Alan Hansen has angered viewers of Match Of The Day after he twice referred to black players as "coloured" when discussing the race row threatening to engulf the sport.
Debating whether racism was an endemic problem in football, Hansen said:
"There's a lot of coloured players in all the major teams and there's a lot of coloured players that are probably the best in the Premier League."
VOTE: Was Hansen wrong to use the term 'coloured players'?
As his co-host Lee Dixon winced in his chair, Hansen appeared to ramble before host Gary Lineker eventually brought the discussion to a close.
WATCH: Alan Hansen Puts His Foot In It On Match Of The Day
On Twitter some viewers said they were outraged by his comments.
@AndyWelch81

Andy Welch
Alan Hansen will be getting a massive bollocking for saying "coloured players" on Match Of The Day 2. It's not 1985 anymore granddad.
@rhysjamesy

Rhys James
Alan Hansen referring to "coloured players" when talking about racism in football. You could practically hear the producer's screams.
#MOTD
But others said that while the language was outdated, the comments should be kept in perspective.
@PhilippeAuclair

Philippe Auclair
Alan Hansen's choice of vocabulary showed that he is out of touch with contemporary sensitivities, not that he's a racist.
England Captain John Terry was told yesterday that he would be charged following allegations of racially abusing Queens Park Rangers player Anton Ferdinand.
On Tuesday Liverpool's Luiz Suarez was banned for eight matches and fined £40,000 for using a racist insult against Manchester United's Patrice Evra.