Gloucester Voted The 'Cougar Capital' of Britain, Survey Reveals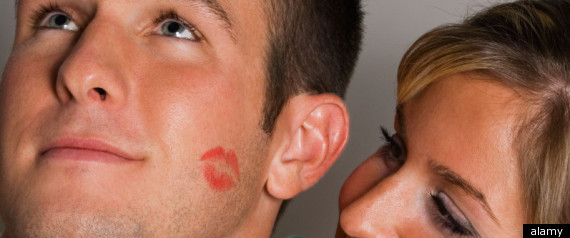 Mothers of Gloucester might want to lock up their sons as the countryside town has been voted the 'cougar capital' of the UK.
According to a study of 2,000 women by social networking site Badoo, Gloucester has the largest number of older women dating younger men than anywhere else in the UK.
More than two thirds of the women in Gloucester admit to being 'cougars' with 12% regularly go out on the prowl looking for their next toy boy target.
However, the cougars of Gloucester aren't all looking for lustful flings, as other reasons for dating a younger model include friendship, fun and boosting their confidence.
Other towns in the UK that followed closely in the cougar stakes include Southampton, Birmingham, Manchester, Leeds, Oxford, Swansea and Leicester.
If you're dating but don't want to go down the cougar route, take a look at these imaginative date ideas by life coach Sophia Davis, that'll get your heart racing (without snaring a toy boy)…
Loading Slideshow
Five Ways To Spice Up Your Dating Life

By life coach <a href="http://www.sophiadavis.co.uk/" target="_hplink"><strong>Sophia Davis</strong></a>.

Get The Latin Fever

"Why not try a Salsa class with your date? Work together to learn new dance moves and then show them off together. There are plenty of classes available for all levels of experience."

Be Adventurous

"Go on an adventure and get energetic by solving mazes, climbing assault courses and swinging on ropes. Here, you will walk around what looks like an enchanted forest climbing trees and letting go of fears and inhibitions by throwing yourself into nets and such like. These are so much fun to experience and are dotted around the country so perfect for wherever you are based."

Have A Laugh

"If you want to laugh, try a comedy club. There are loads of them dotted around the country, and you can have a drink and watch some talented comedians in action (if you do some research). Laugh till your ribs hurt, and share fun times and light-hearted entertainment with your new dating partner."

Listen To Music

"Put the music back into your dating life by taking your diet to an outdoor music event, or an indoor concert. Rock out and listen to mellow jazz, it's your choice, but it'll definitely be a conversation starter and a chance to show off your moves!"

Be Romantic

"Go for a romantic stroll, hand in hand in the outdoors. Visit a Christmas market or fair and get the adrenaline going by going on one of the rides, or show off your skating skills on the ice rink. Have a drink at one of the open bars, or just have a walk around and enjoy the festive buzz."