Quentin Letts, Daily Mail Columnist, In Twitter Row With John Prescott Over Suicide Comments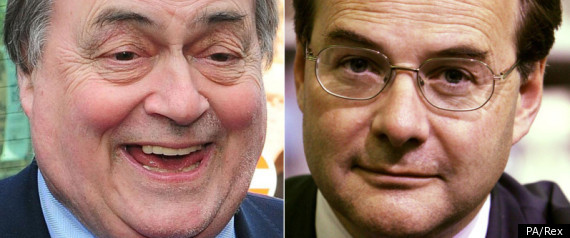 Quentin Letts, the Daily Mail columnist, has been challenged to a live debate by John Prescott over an article he wrote in which he suggests Prezza should kill himself.
Letts wrote in a piece which looks at possible new year resolutions for public figures, that Prescott should: Retire to a small shed with a box of matches and to wait an hour for the methane levels to accrue. At the first flare of flame, Ka-BOOOOOOm!"
Now Prescott, the former deputy PM, has taken to Twitter to lash out at Letts.

He tweeted:
@johnprescott

John Prescott
He then added:
@johnprescott

John Prescott
@jgduncan
Agree but there comes a time when you must stand up to bullies. Clarkeson says outrageous things to get publicity. Letts means it
In the article Letts also suggests John Sentamu, the Archbishop of York takes "elocution lessons from Brian Sewell," and of TV chef Nigella Lawson he recommends: "Star jumps, press-ups, running on the spot, Ryvita, or there will be no more television series for you, lady."
Readers of the Daily Mail Online turned on Letts for various reasons, but as one pointed out on his suggestion about "Harriet Harman, former deputy leader of the Labour Party."
"I was not aware that Harriet Harman had been removed as deputy Leader of the Labour party. Would it be too much trouble for proof reading to be done before this utter tosh is printed?" wrote one critic.