Steve Jobs Action Figure Looks Remarkably Like The Late Tech Guru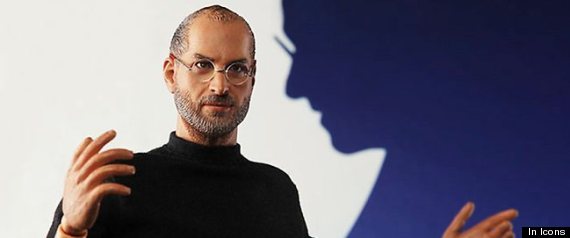 The Steve Jobs action figure... Well it had to happen sometime, didn't it?
Thanks to the action figure creators "In Icon", the much-loved Apple co-founder and general very clever person Steve Jobs is now available to buy in a smaller, more plastic form.
Many have already complained that it's "too soon" - and knowing Apple's legal team, the chance of it being totally authorised is not that likely - but there's no denying it... it's a pretty good likeness.
It's certainly more lifelike than Steve Jobs' first bronze statue, whose appearance resembled a very worried old man rather than the black turtlenecked demi-God the internet loves to love.
If you want to get your hands on your own action figure of the big man, you'll be able to order one in February for $99.99 / £65.00 (plus postage and packaging) from their website, inicons.com. Whether it'll survive a number of copyright issues remains to be seen, however...