2012 World Heritage Calendar In Online Version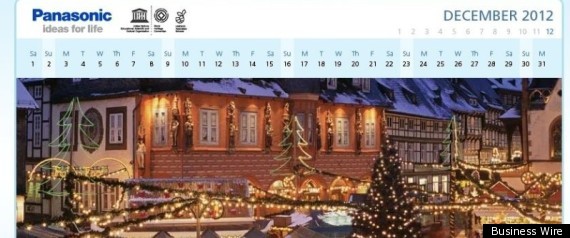 The UNESCO World Heritage Centre and Panasonic have released an online version of the 2012 World Heritage Calendar in five languages.
A UNESCO World Heritage Site is a place - whether a natural site like a forest, mountain or lake or a man-made monument or building - that has been deemed by the organisation as having special cultural or physical significance.
The annual calender features stunning photographs of 12 World Heritage sites, as well as informative texts and interesting facts in English, Japanese, French, Chinese and Spanish.
It is available as a website, a wallpaper, or as a stand-alone application that can be downloaded.
As the year 2012 is the 40th anniversary since the inauguration of the World Heritage Convention, the calendar is expected to raise even more interest than the very popular 2011 version. The online version is especially targeted to educating young people, and more content will be added in the near future.
As of 2011, a total of 936 World Heritage sites are listed by UNESCO: 725 cultural, 183 natural, and 28 mixed properties. The UK has 28, including Stonehenge, Canterbury Cathedral and the Tower of London. Italy is the country that enjoys the greatest number of World Heritage Sites with an impressive 47.