One Direction Stars Louis Tomlinson And Harry Styles To Buy Ashley Cole's Love Shack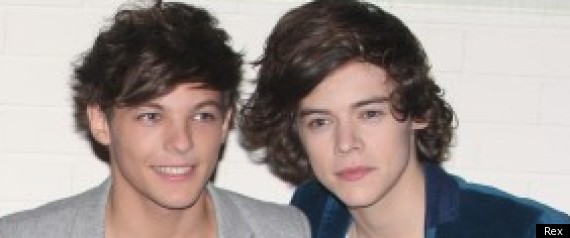 One Direction stars Harry Styles and Louis Tomlinson are reportedly planning to pool their resources to buy Ashley Cole's luxury London flat.
Styles, 17, and his 20-year-old bandmate are already calling the &pound3 million house, which the footballer shared with his former wife Cheryl Cole, their 'pimped-out penthouse'.
The group is currently renting the apartment for &pound3,000 a week and they hosted a wild New Year's Eve party there for around 50 of their friends.
And the boys love the property so much they're planning to eventually buy it for themselves.
A source tells the Daily Star: "Harry and Louis are living the life of luxury and loving every single minute.
"They had a wild bash with Louis hiring a coach to bring his old school chums.
"Harry was telling everyone he's fallen head over heels for the flat, and loved the fact Ashley Cole used to live there. Most lads dream of lording around a footballer's pad, so Harry and Louis have earned bragging rights."
Louis has reportedly spent &pound60,000 on a Ferrari with his first pay cheque from X Factor boss Simon Cowell and parks it in the flat's gated development.
The boys' groupmates Zayn Malik, Niall Horan and Liam Payne also live in the development as does X Factor judge Tulisa.
CELEB PICS OF THE DAY GALLERY: