Blacks Leisure Bought By JD Sports For £20m, Reports Claim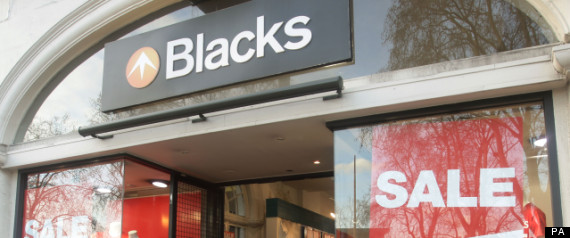 Sportswear firm JD Sports Fashion has bought Blacks Leisure's stores shortly after the company went into administration, it was reported today.
JD Sports has paid £20 million for the stores, which trade under the Blacks and Millets names, according to Sky News, but it is unclear if the deal includes the company's brands such as Peter Storm and Eurohike.
The number of stores purchased under the agreement is unconfirmed, though could be up to 98 Blacks shops and 208 Millets outlets.
Blacks and KPMG would not comment on the acquisition, which is expected to be confirmed formally next week.
JD Sports is understood to have beaten Dragons' Den star Peter Jones, rival Sports Direct, which is owned by Newcastle United owner Mike Ashley, and outdoor retailer Trespass to land the stores.
Blacks announced it had appointed KPMG as administrator earlier as it admitted it has failed to find an outright buyer after putting itself up for sale following dire trading.
It is hoped that the deal will help save thousands of jobs across the chain, but some job losses are widely expected, particularly at its head office and warehouse in Northampton, which costs the company around £26 million a year.
The pre-pack deal - an insolvency procedure which sees a company being sold immediately after it has entered administration - will see most of Blacks' £36 million of debt wiped out.
The process is viewed as controversial because creditors do not have the opportunity to vote against the proposed asset sale - although the swift sale of the assets is necessary to enable the best price to be achieved.