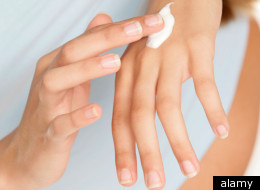 Italian scientists have discovered a new, non-surgical skin cancer treatment using radioactive 'paint' which could save up to 3,000 lives a year - and can be done in as little as two hours.
The breakthrough treatment was tested on 700 patients with basal cell carcinoma and squamous cell carcinoma, less aggressive forms of skin cancer, with the success rate of 95%, according to the Daily Mail.
Of the patients who took part in the trial, 85% were cured after just one treatment and 95% were cured after three treatments.
Researchers tested on non-melanoma skin cancer sufferers only and added that the treatment is not suitable for those with advanced skin cancer, known as malignant melanoma. This is also the case with patients suffering from deep, hard to reach tumours, which are difficult or too sensitive to remove without surgery or radiotherapy, such as in the eye, nose or ear.
The new skin cancer fighting technique works by using harnessed rhenium-188, a radioactive isotope. The patient has a piece of surgical foil placed on the tumour area and the radioactive paste 'cream' is rubbed in.
Scientists claim that the tumour disappears in one to two hours.
"This means that patients with large and difficult-to-treat tumours not only have hope but keep their quality of life under what would otherwise be dire conditions," says Oliver Buck, chief executive from Isotopen Technologien Munchen (ITM), which developed the treatment.
"The radiation does not affect surrounding tissue and also seems to activate the body's healing mechanisms."
While trials are currently being held in Germany and Australia, researchers believe that it'll be available in the UK within two years.
But what do British skin cancer experts make of this new development in non-surgical treatments for the disease?
"Although current UK treatments for basal cell skin cancers are usually curative – it's always good to hear of new effective treatments for skin cancer on the horizon – offering more options for patients. If this treatment proves to be effective in further trials, it may offer another option for people with larger tumours or those where surgery is not possible," Kim Hardwick, the senior cancer information nurse specialist from Macmillan Cancer Support told The Huffington Post.
Martin Lediwck, the head of information nurse from Cancer Research UK believes that any developments in skin cancer treatment can only be a positive thing.
"Patients with basal cell skin cancer are usually treated with either surgery, radiotherapy, chemotherapy creams or immunotherapy creams depending on the stage and extent of their cancer. If further research shows this treatment is as effective as other treatments for basal cell skin cancers, it will give doctors further options to help them tailor treatment as individually as possible to the needs of each patient," Lediwick told The Huffington Post.
To get a deeper insight into the possible implications of the non-invasive radioactive treatment, The Huffington Post spoke to the head of the skin cancer unit at Barts and The London NHS Trusts, Professor Rino Ceiro.
"There is an increasing number of non-surgical treatments for non-melanoma skin cancer, and the latest trials are certainly an important development as skin cancer is a huge problem in the UK with numbers rising each year," says professor Ceiro.
"While light-induced treatment called photodynamic therapy (PDT), where cream is applied to the tumour and the chemicals are absorbed into the tumour, is already widely used around the world, it's reassuring to hear that an advanced version of this has been created, as PDT is very costly.
"It's important that these new developments are scrutinised and put into proper patient compared trials to ensure it's safe and effective for the patient. I'd also say that it's really important that patients are diagnosed correctly on what type of tumour they have before deciding on how to treat it. These should always be biopsy proven.
"The advantages of the surgical approach are that you know you've got the whole tumour out. Plus you know exactly what it is. Whereas with non-surgical treatments, medical staff will need to be 100% certain that they know what they're treating, as basal cell and squamous cell cancer can be aggressive - especially the squamous cell which can get into the blood vessels and be fatal. This type of cancer kills 500-600 people a year.
"Overall, I think non-surgical treatment is a positive thing as long as it's managed in the correct context and patients have been given the correct diagnosis and advice."
Find out which other promising medical breakthroughs have emerged during the last 12 months.
Scientific Medical Breakthroughs
A twice-daily skin cancer drug almost doubles the survival times of advanced cancer patients, American scientists have discovered. Researchers from the Jonsson Cancer Center at the University of California, found that advanced melanoma cancer sufferers lived on average of 16 months after receiving the vemurafenib drug. Read the full story here. Read the full story here

Scientists have discovered five new genes that cause heart attacks and strokes and hope these findings will enable them to pinpoint when the attacks will strike. The researchers, from Queen Mary University of London, identified five generic variants that trigger heart attacks and strokes after investigating blood pressure measurements of 25,000 participants. The aim of the study was to look into the role that genes play in hypertension and high blood pressure. Read the full story here.

American scientists have discovered a potential new drug that could help fight against Alzheimer's disease. Neuroscientists from the Case Western Reserve University School of Medicine discovered that a skin cancer drug called bexarotene appears to reverse cognitive and memory deficits associated with Alzheimer's when tested on lab mice. Read the full story here.

A "personalised" pill for advanced skin cancer that can extend life has been approved for use in the UK. The drug, vemurafenib, only works for patients with a specific variant of the BRAF gene. Read the full story here.

The genetic code of the most common form of hereditary breast cancer has been mapped for the first time, offering hope for diagnosis and treatment of the disease in the future. Researchers say they have "fully sequenced" the DNA of two breast cancers caused by a faulty BRCA1 gene, which is responsible for aggressive and highly drug-resistant tumours. Read the full story here.

Scientists from the Northwestern University in Chicago have come one step closer to developing a potential cure for peanut allergies, by creating an immune system tolerant to peanuts. The researchers found that they can switch off potentially deadly peanut allergy attacks by tricking the immune system into tolerating nut proteins, and not seeing them as a threat to the body. Read the full story here.

A breakthrough lung cancer detection test is set to be trialled on smokers for the first time in Scotland. If successful, cancers could be identified five years earlier than by current detection methods. Read the full story here.

Sleepless nights could soon be a thing of the past as scientists discover a key chemical trigger that suppresses sleep and wakes people up. Researchers from Boston University found that when the body has too little of the calcium kinase enzyme, it causes the brain to nod off to sleep. Read the full story here.

A new treatment for breast cancer has been discovered after scientists found that breast tumours can be killed in minutes - by boiling them. The latest treatment, known as Preferential Radio-Frequency Ablation, uses a targeted electrical current that heats, or 'boils' the tumour to 70 to 90c (160 to 190f). Read the full story here.

British scientists have developed a revolutionary breast-screening system that uses anti-landmine technology to detect cancer in seconds. The radio-wave scanner is safer, cheaper and less painful than traditional mammogram X-rays, and unlike the current system, can be used on women of all ages. Read the full story here.

Breakthrough research involving a brain transplant of stem cells could offer hope for the treatment of both autism and Parkinson's disease. The study, from Harvard University, has already proven successful with mice. Scientists transferred healthy stem cells from mouse embryos into the brains of adult mice who were unable to use leptin, a hormone that tells the body when to stop eating. Read the full story here.

A stomach implant that can trick the brain into thinking the stomach is full is the latest hi-tech gadget that experts hope will help fight the flab and beat obesity. The Abiliti, or 'Gastric Pacemaker', is a credit card-sized implant, inserted using keyhole surgery, which detects when food has been eaten and sends signals to the brain to create the feeling of fullness. Read the full story here.

Scientists from the Imperial College London have discovered a 'fertility switch' that could help treat infertility and miscarriage in the future. The study, published in the Nature Medicine journal, discovered an enzyme in the body that determines infertility and the chances of miscarriage, as it acts like a 'switch'. Read the full story here.

Eviplera, a new once-daily pill for the treatment of HIV has been made available in 27 countries of the European Union following approval by the European Medicines Agency. The new drug, from Gilead Sciences, combines three antiretroviral treatments in a single tablet so HIV patients only need to take one tablet a day to treat their condition. Read the full story here.

Scientists believe that a potent Alzheimer's vaccine jab could be the secret to preventing the disease developing from its early stages. Researchers from Georgetown University Medical Center in Washington found that an antibody for Alzheimer's disease is more likely to trigger inflammation in the brain the later it is given and that it could potentially be prevented, as long as the vaccine is taken during the very early stages of the disease. Read the full story here.