Poor Ed Miliband really is having a terrible start to 2012, incorrectly paying tribute to Bob Holness' show as "Blackbusters" on Twitter.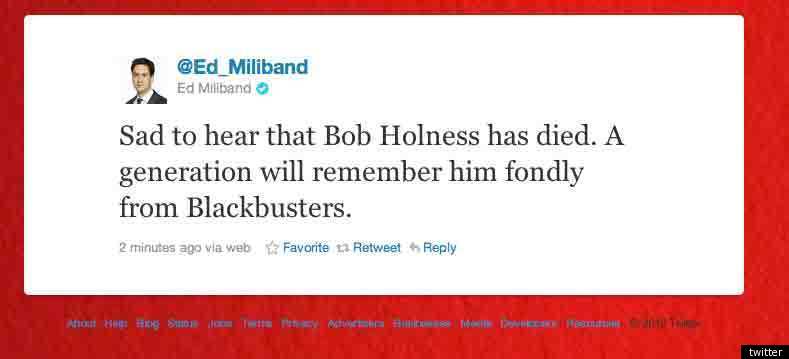 The best joke going around Twitter on Friday afternoon? "I'd like an O, please, Bob."
Here's some more reaction...
This Blogger's Books and Other Items from...
SUBSCRIBE AND FOLLOW
Get top stories and blog posts emailed to me each day. Newsletters may offer personalized content or advertisements.
Learn more