Instead of typing "Sorry to hear Bob Holness has died. A generation will remember him fondly from Blockbusters", Ed Miliband substituted Blockbusters for 'Blackbusters.'
It's a faux pas that is doubly embarrassing for the Labour leader, coming as it does after Diane Abbott's controversial tweet yesterday, inferring that 'white people' like to divide and rule.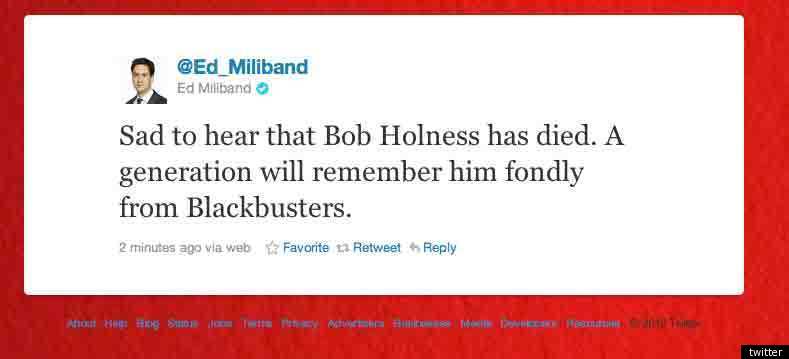 First 'Blackbusters' trended on Twitter, then it was 'Oh Ed' and now 'EdMilibandgameshows'. Huffington Post UK selects some of the best Ed Miliband game shows, because the Labour party must be glad it's the weekend:
SUBSCRIBE AND FOLLOW
Get top stories and blog posts emailed to me each day. Newsletters may offer personalized content or advertisements.
Learn more