NS&I Study: Young Men Are Some Of Britain's Most Dedicated Savers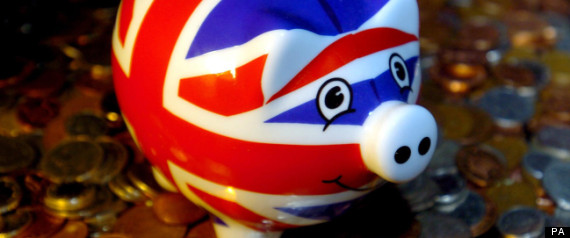 Young men are some of Britain's most dedicated savers, according to data released today.
Motivated by financial security and the desire to own property, men aged between 25 and 34 are saving an average of £104 every month, compared to the national average of £88 in the same period, NS&I's Savings Survey found.
Women in the same age bracket are saving an average of just £76 a month.
Almost four in ten (39%) men between the ages of 16 and 34 have a savings goal, compared with just over a quarter (26%) of the country.
Nearly half (47%) of 25-34 year olds of both sexes prioritise saving for a deposit to buy a home compared to a quarter who are saving for a holiday or special occasion.
A similar number (23%) are saving to ensure their future financial security, the study found.
In comparison, less than a fifth (19%) of 45-54 year olds are saving to ensure their financial security, according to the research.
Younger people are managing to put aside more money than anyone else under-65, the study found.
While 16-24 year olds are managing to put aside 7.8% of their monthly income, those between 45 and 54 years save just 6.7% of their take home pay each month.
John Prout, savings spokesman for NS&I, said "Setting specific targets is a good way to stay motivated, and even if it's only a small amount being set aside each month the savings soon mount up.
"If you're struggling with your finances, January is a great chance to start afresh and set achievable goals to work towards over the coming year."
Nathan Atherton, 35, who teaches students with behavioural difficulties, said he was taught to save by his grandfather as a child and has been putting aside half his income every week since he was 16.
Atherton, from Preston, told the Press Association he saves £550 every month and says he makes sure he lives within his means.
"My granddad used to say that if you spend half and save half you can't go far wrong and I've always done that, even when I was an apprentice earning £40 a week.
"I wanted to buy a house and I did that ten years later. Now there is a big element of security, especially now my wife is expecting a baby. I want to know my savings balance is ok and if one of us were made redundant we would be secure for a while.
"I have created my own safety net."