Stepping Hill Hospital: Tribute To Death Of Fourth Victim William Dickson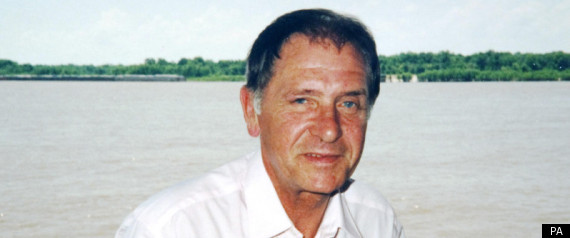 The family of the fourth patient to die at Stepping Hill Hospital have been paying tribute to "a loving husband, father and grandfather".
Glasgow-born William Dickson, 82, known as Bill, died on New Year's Eve. Detectives are investigating whether the poisoning he suffered at the hospital in Stockport, Cheshire, during the summer was a factor in his death.
Today, the former Manchester Evening News editor's grieving family issued a statement saying: "Bill was a very kind and generous man with a great sense of humour".
"He was a hardworking and dedicated journalist, well respected by his colleagues. He will be sorely missed by his family."
Mr Dickson, who lived in Cheadle Hulme, Cheshire, is the fourth person whose death is to be investigated in an inquiry into the contamination of saline drips in June and July last year, causing patients' blood sugar to fall - "hypoglycaemic episodes".
The four fatal cases, along with Mr Dickson, are Tracey Arden, Arnold Lancaster and Derek Weaver who died shortly after their hypoglycaemic episodes.
Stockport NHS Foundation Trust, which runs the hospital, said it was "appalled" by the cases.
Police said 20 patients are believed to have been deliberately poisoned, but the cases of 21 patients who suffered "hypoglycaemic episodes" are not being treated as suspicious.
Today, Greater Manchester Police detectives continued to question a 46-year-old male nurse, after it was found that medical records had been tampered with on Monday. The arrested nurse worked on the same wards at the same time as the patients were poisoned last summer.
Assistant Chief Constable Terry Sweeney said: "we will not and cannot rule out making further arrests in the coming days or weeks."
Previously, nurse Rebecca Leighton was arrested on suspicion of murder but released without charge six weeks later.