New Canon PowerShot G1 X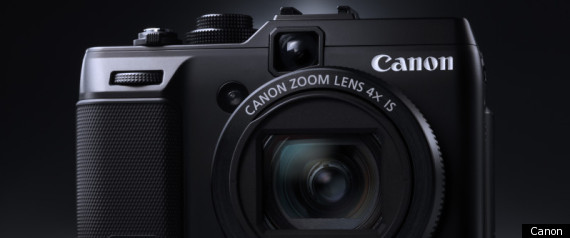 Fans of the Canon G series will be thrilled to hear there's a serious new G1 X PowerShot on the scene.
The new camera, just announced at international gadget trade fair CES, is bigger than the G12 predecessor, with slight design updates to make it look meaner too.
The new Canon PowerShot G1 X will be on the market for around £520 from February according to Gizmodo, or £699 according to What Digital Camera.
Expect the excellent G12s to flood onto eBay any day now as users sell-up in anticipation of the new shooter.
The G1 x has the new fast-paced Digic 5 image processor, improving the G's low-light performance.
There's no interchangeable lens, but the built-in has 4X Optical Zoom, an aperture range of f/2.8 to f/16, shoots 1080P video.
Gizmodo says it lags behind some of its competitors, mainly due to the lack of an APS-C sensor.
Canon says that the G12 will continue to sell into the middle of this year.
More new gadget releases as they come to hand from CES in Las Vegas.
See the new Nikon D4 and drop your jaw at the price.