'Celebrity Big Brother' Star Nicola McLean's Husband Opens Up About Her Eating Disorder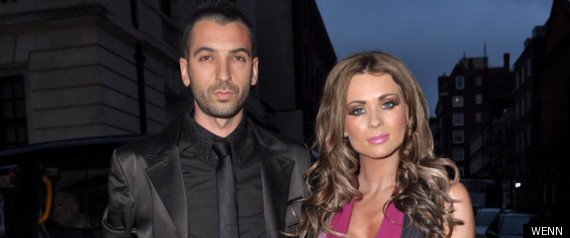 Glamour model Nicola McLean entered the Celebrity Big Brother house last week in a sexy black dress that showed off her healthy, curvy figure but just eight months ago the star looked very different as she suffered with an eating disorder that left her with a shockingly thin frame.
Following the birth of her second child Striker, the star lost six stone after surviving on a dangerous diet of coffee and Diet Coke.
Speaking to Star magazine, Nicola's footballer husband Tom Williams has revealed his delight at being married to the new happy and healthy Nicola who is no longer so strict with her food.
When quizzed about her diet and if she'll keep on the straight and narrow in the house, Tom said: "She's doing great at the moment with her eating; she's eating healthily and the boys keep us really busy, but I think she'll be fine. She wants to be involved in the food. She loves cooking and I think it will be an enjoyable experience for her."
However, it hasn't always been the same in the past and 28-year-old Nicola shrunk to a tiny seven and a half stone last year.
Tom said: "There was a time when I was really worried, but Nicola's got to a stage where she's really controlling herself."
Loving Tom, who is currently resting from football whilst trying out for teams in the US, is happy to be home to look after his wife.
"In the past six months we've pretty much eaten together the whole time," he said. "I'm not playing football at the minute, so we've had a lot of family meals together.
"We eat out a lot together and she is eating protein and carbs, so things like chicken and fish, and vegetables and pasta together. She really is back to eating normally. And she cooks a lot at home, too.
"I think she will be fine. She's in a place where she's comfortable with what she's eating and the amount she's eating."
Nicola shouldn't be too worried with her appearance as Tom admits he thinks Nicola is his perfect girl.
He said: "I fancy her 100%."
Aww, how sweet!
CELEB PICS OF THE DAY: