Energy Companies Have Avoided Paying Out £4m In Compensation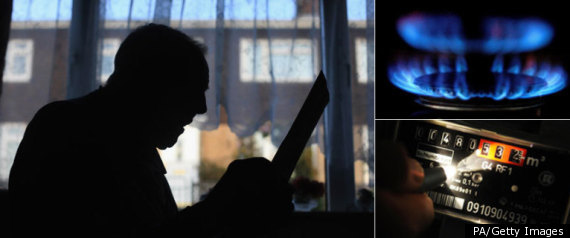 An estimated £4m in compensation from energy giants may be going unclaimed, as a report by Which? shows that 90% of unsolved complaints are not taken to the energy regulator for resolution.
New data revealed that customers already facing increased energy bills may be missing out on millions of pounds in unclaimed compensation over inaccurate energy bills and faulty meters. According to Which? four million consumers made complaints to the six major energy suppliers in 2011.
But the real level of customer dissatisfaction is being hidden as energy companies are not obliged to publish the number of complaints they receive, the consumer watchdog says.
Energy regulator Ofgem is seeking greater powers from the government to enable it to force utility companies to publish complaints made against them.
Ofgem said it would be asking the Department of Energy and Climate change to give it powers to reveal data about complaints once held by Consmer Focus, the consumer protection body scrapped in the government's 'bonfire of the quangos'.
"Ofgem is seeking greater powers from government to grant us responsibility to publish complaints data after the closure of Consumer Focus and we are pleased Which? supports this," it said in a statement.
"We have already taken strong action against energy companies on this issue and fined npower £2m and British Gas £2.5m for poor complaint handling."
More than 20% of those surveyed by Which? who had suffered problems with their energy supplier in the last year admitted they did not make a complaint at all.
Richard Lloyd, Which? executive director, said Ofgem should "publish the truth" about the full level of complaints in this essential service.
"Energy suppliers should be held publicly accountable, on a regular basis, for putting right the problems their customers are reporting," he said.
"It is a sign of the level of frustration with this industry that so many people have a problem but don't complain, even when they could be missing out on compensation."
The move comes as EDF Energy said it will cut its gas prices by 5% from 7 February, whilst Ofgem's comments come ahead of Labour Party led House of Commons debate on energy prices on Wednesday 11 January.
Caroline Flint, Labour's shadow energy and climate change secretary, said the government needed to "come down hard" on any abuses by energy giants.
"Soaring energy bills are driving up inflation and contributing to the cost of living crisis afflicting millions of families. But as this research by Which? shows, with over 4 million complaints last year, energy companies are failing their customers and the public," she said.
"Families struggling with their energy bills need real help now, but this Government is completely out of touch with the pressures on hard-working families."
An annual energy company satisfaction survey carried out by Which? showed that the biggest six energy suppliers - British Gas, EDF Energy, E.ON, Npower, SSE and Scottish Power - were all rated poorly by their customers.
Only 41% of Npower customers said they were satisfied with the company's service or likely to recommend it to others. EDF Energy (43%) and Scottish Power (44%) did not do much better.
E.ON and British Gas both received the endorsement of 47% of those surveyed, while SSE was the only "big six" company to satisfy more than half of its customers, with 51%.
Good Energy topped the table with 84%, followed by Utility Warehouse (78%) and Ecotricity (77%).