Iran Nuclear Crisis: US Decries 'Further Escalation' After UN Reveals 'Impregnable' Underground Enrichment Plant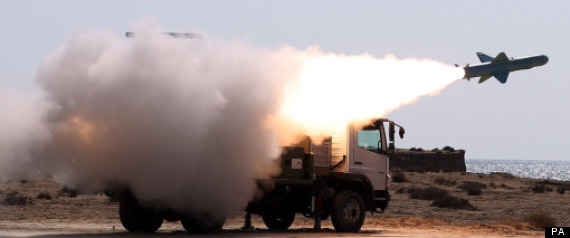 Iran's enrichment of nuclear material at an underground facility represents a "further escalation" of its violation of UN resolutions, the United States has said.
Tehran is believed to be enriching uranium at its northern 'Fordo' site, which is built deep into a mountain and is thought to be virtually impossible to bomb.
The bunker is located around 90 miles from Tehran, and was first discovered by western intelligence in 2006.
On Monday the International Atomic Energy Agency (IAEA) confirmed that Iran had begun enriching nuclear material at the site.
"The IAEA can confirm that Iran has started the production of uranium enriched up to 20 percent ... in the Fordo Fuel Enrichment Plant," an IAEA spokeswoman said in a statement.
"All nuclear material in the facility remains under the Agency's containment and surveillance."
In response US state department spokeswoman Victoria Nuland demanded Tehran comply with UN Security Council resolutions.
"We call on Iran once again to suspend enrichment activities, co-operate fully with the IAEA and immediately comply with all UN Security Council and IAEA board of governors resolutions," she said.
British Foreign Secretary WIlliam Hague also condemned Iran's "provocative act which further undermines Iran's claims that its programme is entirely civilian in nature", while France threatened "measures of an intensity and severity without precedent".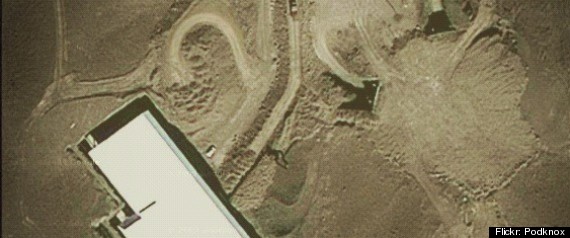 Above: The Fordo enrichment site.
Iran says that its nuclear enrichment programme is peaceful, and claims that its enriched uranium will be used to treat cancer.
Tensions have been heightened with Iran since the European Union said it would impose a ban on oil exports, and the US said it would impose financial sanctions on the country's central bank.
Since that announcement the Iranian currency has fallen to record lows, and Iran has threatened to close the crucial Strait of Hormuz - a move the US said would cross a "red line".
Meanwhile an Iranian court sentenced a man to death after he was accused of spying for the CIA.
The Iranian-American man and former marine, Amir Mirzai Hekmati, reportedly confessed to the plot against Iran's secret services. The US has demanded his release.
Iran's supreme leader, Ayatollah Ali Khamenei, also raised tensions in western governments when he said on Monday that Tehran would not accept the new raft of sanctions.
"The firm decision of the Islamic republic is to resist the pressures" of Western governments, Khamenei said.
"While the Iranian people have travelled the road to success and see the signs of new victories to come, the oppressor is trying to frighten the Iranian people."