British Newspapers Receive 400 Pictures Of Pippa Middleton A Day, Picture Editor Tells Leveson Inquiry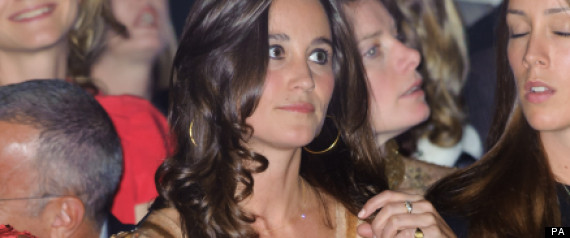 British newspapers are offered between 300 to 400 paparazzi photographs of Pippa Middleton every day, the picture editor of the Daily Mail has told the Leveson media inquiry.
Paul Silva, who has been picture editor at the paper for 13 years, said that British newspapers have refused to carry the photographs taken without Middleton's permission since the Royal wedding in April last year.
"She goes to get a coffee or she goes back into her house - we get about 300-400 pictures of that a day," he said.
"There is no need for it, there is no reason to use them, there is no justification for using them."
Asked whether this policy was based on ethical principles or a pragmatic decision that there had been too much coverage of Middleton, he said: "A bit or both".
He stressed that the paper did not operate particularly strict rules about pictures of Middleton, adding: "The policy is the same for everyone."
The Daily Mail has introduced a series of questions it asks before publishing paparazzi pictures, the Leveson Inquiry also heard.
These include whether the subject was in a public place, whether they were harassed, whether they knew they were being photographed, what size of camera lens was used and how many other photographers were present, the hearing was told.
Silva said he received about 30,000 pictures a day, of which some 400 are picked out for consideration for use in the paper.
Of these a handful would be paparazzi pictures, about which he would ask a number of questions to establish they did not breach Press Complaints Commission guidelines.
The new questions came into force at the Daily Mail three or four years ago, the inquiry heard.
"With regards to paparazzi pictures, these questions are now asked automatically on every story, irrespective of the subject," Silva said.
"There has obviously been a change in the way we operated. When I started 23 years ago, I don't think we asked any questions of photographers when they put pictures in."
The picture editor said he took extra care when considering photographs of celebrities outside their homes, on holiday, out with their family or visiting a park or museum.
Silva proposed that the PCC could train and accredit paparazzi photographers.
He also suggested that the PCC or the Newspaper Publishers Association should have stepped in when Madeleine McCann's family came back to the UK from Portugal in September 2007 to limit the number of photographers, cameramen and reporters outside their home.