Coronation Street's Michelle Keegan Denies Calling Off Engagement To The Wanted's Max George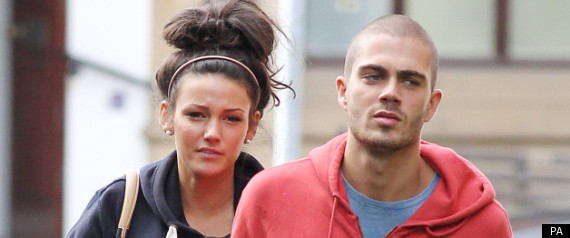 Corrie star Michelle Keegan has been forced to deny her and boyfriend Max George have called off their engagement.
It had been reported today her and The Wanted singer had cancelled their £250,000 wedding, but Michelle has taken to Twitter to deny the rumours.
She retweeted a message from a fan which said: "The story is just ridiculous. They've always said they weren't marrying this year!".
Sources close to the couple had told the Daily Mirror they had a string of arguments on a recent holiday to Barbados and decided to cool things off.
One insider said: "Their Barbados trip was supposed to be a chance to spend some quality time together but Max was working and they had a few tense rows."
Michelle, who plays Tina in Coronation Street, was spotted without her engagement ring on Thursday in London.
However, a Corrie spokesperson has come forward to say the pair are still together, stating: "The date had never been set. They are still very much a couple."
The band has been away on tour and Michelle can be on set up to six days a week.
Two months ago, Max said the wedding would be a big traditional affair and would take place some time this year, but friends say that time frame no longer looks likely.
CELEB PICS OF THE DAY: