Nursery Food Guidelines Put Curry On The Menu For Children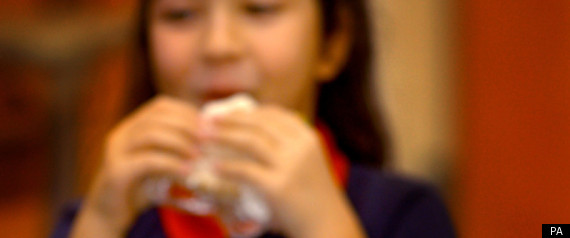 Nurseries across England are to receive advice on dealing with fussy eaters, with new guidelines suggesting curry should be served up to toddlers.
The advice, released on Monday by the School Food Trust charity, also covered portion sizes and how to involve children in food and cooking activities, meaning childcare providers will have a nationally-recognised source of information for the first time vere.
According to the charity, which compiled the voluntary guidelines, some young children are given food which is more appropriate for older children and adults. This can result in them eating too much salt and sugar, and not enough energy, carbohydrates and essential minerals.
The charity's nutritionist Patricia Mucavele said pilot schemes to introduce the guidance are already in place with five local authorities, and they will spread throughout the year.
"This is just the beginning, and we hope that as many providers as possible will use these guidelines to help children get a healthy start in life."
Other dishes on the menu include:

Fish pie with sweet potato topping


Lamb or chickpea curry with brown rice, naan bread and tomato and coriander salad


Lentil lasagne


Mixed bean and root vegetable stew with apricot and herb couscous


Homemade tuna fishcakes
The guidelines were developed by the charity due to concern about the poor standard of meals in private nurseries, with some reportedly spending as little as 25p per meal.
Children's Minister Sarah Teather supported the scheme, saying healthy eating is "at the heart of helping every child get the best start in life".
"Nurseries play a vital role in getting children from all backgrounds to develop good eating habits - but many lack the expert knowledge of what is the best food to serve," she continued.