Water Droplet Photography By Jim Kramer (PICTURES)
These incredible images may look like they've been made using a computer, but in reality they are the handiwork of amateur photographer Jim Kramer.
Using a mixture of water, food colouring and soap, Kramer created splashes in the liquid that he then photographed at a ten thousandth of a second exposure.
And he says it's the unpredictability of working with water that draws him to it.
"The water always behaves differently. That's what keeps things interesting," Kramer told the Huffington Post.
"Like snowflakes, no two are ever the same."
The result is one of those wonderful pieces of art that different people will see different things in.
Personally, we're seeing ladies dancing in fabulous ball gowns, a giant, gaping-mouthed fish and crown fit for a King.
But then maybe we're just a little odd.
What do you see in Kramer's snaps?
Take a look at the collection below and then let us know!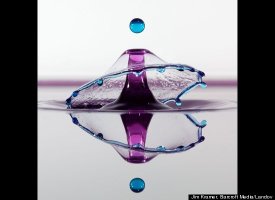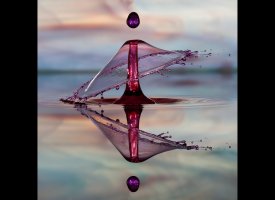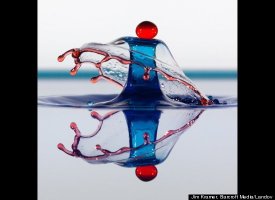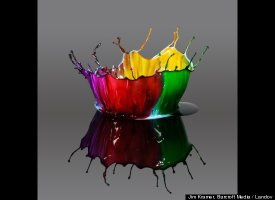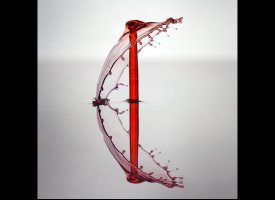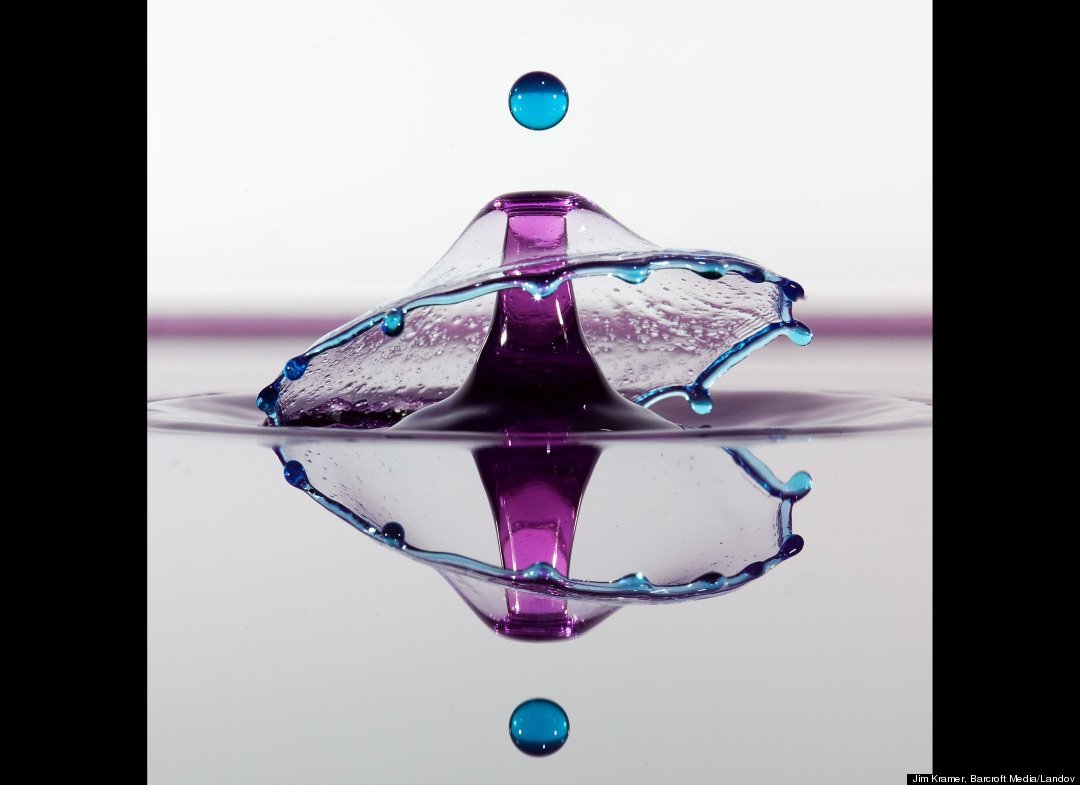 If you liked Kramer's images, check out these by Mark Mawson who only used water and paint: