Tiler and Amanda Oakleaf, take a bow. After all, you've made many, many, many nerds very pleased today thanks to your lifesize stormtrooper cake - all 136kg of him.
Standing 6ft 4in (2m) tall in his sponge and icing-filled boots, the unnamed warrior was created by a team of 10 cakemakers, directed by the husband and wife team, for the Arisia Sci-Fi convention, held in their hometown of Boston.
Approximately 208 eggs, 140lbs of sugar and 55lbs of marshmallows were required to create the cakey fellow, with Rice Krispies filling in the gaps where necessary.
Swiftly eaten by a number of ravenous nerds, the stormtrooper sponge was donated by the Oakleafs just because they're nice - an exceptionally generous thing to do when you realise it was worth $9,000 and took 10 weeks to make.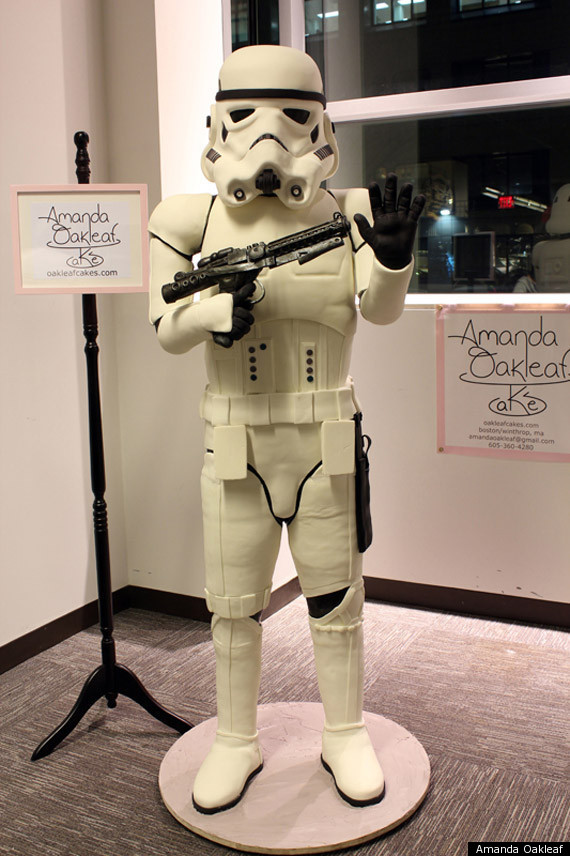 SUBSCRIBE TO & FOLLOW UK COMEDY