Royal Ascot Unveils New Dress Code, Banning Miniskirts And Fascinators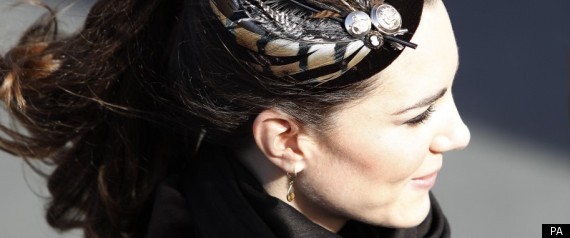 Ascot Racecourse today announced a new dress code for the Royal Meeting, which is held between 19 to 23 June,
The new guidance was issued today after "misunderstanding of what constitutes appropriate attire for this formal occasion."
Ladies in the Royal Enclosure are informed: "Dresses and skirts should be of modest length defined as falling just above the knee or longer. This replaces the less clear instruction that miniskirts are considered unsuitable."
"Hats should be worn; a headpiece which has a base of 4 inches (10cm) or more in diameter is acceptable as an alternative to a hat. This clarifies that fascinators are no longer permitted in the Royal Enclosure.
Kate Middleton, the Duchess of Cambridge, is often pictured wearing a fascinator.
Gentlemen in the Royal Enclosure are "…kindly reminded that it is a requirement to wear either black or grey morning dress which must include a waistcoat and tie (no cravats), a black or grey top hat and black shoes. This clarifies that cravats are not acceptable and that black shoes should be worn with morning dress
Women are allowed to wear fascinators in the less formal Grandstand Enclosure, where they are required to wear hats or headpieces at all times.
Strapless or sheer strap dresses and tops are not permitted in either enclosure.
Charles Barnett, Chief Executive at Ascot, said: "It isn't a question of elitism and not being modern in a world where there is less and less
requirement to dress smartly – far from it. We want to see modern and stylish dress at Royal Ascot, just within the parameters of formal wear, and the feedback we have received from our customers overwhelmingly supports that."
Sarah Harris, Fashion Features Editor, Vogue added: "Royal Ascot is one of the most prestigious events of the season and improving the dress code wording will ensure that the event remains iconic and a strong part of the fashion calendar."