Tonight's TV Pick: Wednesday - 'Stargazing Live', 'Jonathan Meades', 'Talhotblond'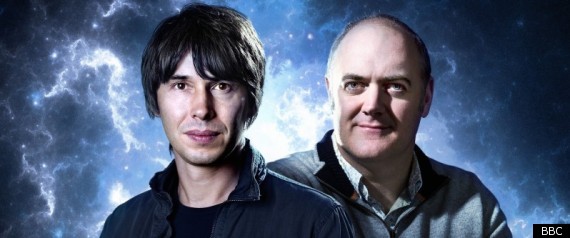 Here are our picks for Wednesday:
Stargazing Live - 8pm, BBC2
It's been beating other, far bigger-budget shows, in the ratings. Tonight sees Brian Cox and his enthusiastic sidekick Dara O'Briain sign off this year's celestial watch, and leave their fans with bigger questions than answers - the prospect of extraterrestrial life. This series has been a joy, no wonder celebs like Gary Barlow are fans.
Jonathan Meades on France - 9pm, BBC4
Meades has long cast his critical eye over casts and communities from the Outer Hebrides to the Baltic states. But, as a long-time resident and even longer lover of France, surely we'll see a softening of his usual forensic, sometimes damning, observations? Not a bit of it – as he kicks off on the eastern border of his adopted country and explores everything vaguely related to the letter V.
Talhotblond - 10pm, Channel 4
Two men and a girl, and a love triangle that ends in murder - nothing new there, except this time the intrigue existed on the internet and neither murderer nor victim ever actually met the femme fatale. This documentary shows how something like this can happen as the lines between cyberspace and so-called reality become increasingly blurred.