David Beckham Channels Elvis For New Shoot Admitting: 'I Never Wanted To Be Famous'
First there was Elvis, and then there were the likes of Jedward and Zayn Malik, but now David Beckham has joined the list of famous lads who have sported a humongous quiff upon their bonce.
Becks got all coiffed for a new shoot with Men's Health magazine, showing off his heavily tattooed arms in a white tee.
So here's something to oogle at to brighten up this grey Wednesday afternoon.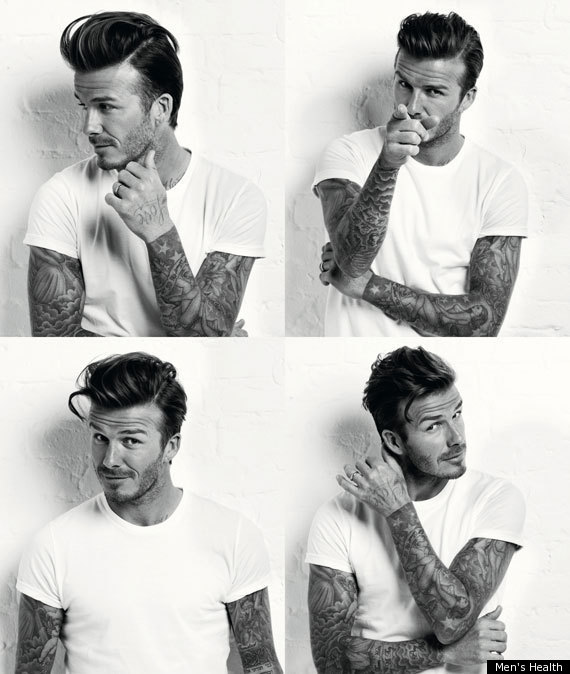 In the interview with the mag, he admitted he "never wanted to be famous" insisting he was only ever interested in playing football.
"I was never interested in anything else apart from becoming a footballer. Some assume that I make decisions based on a club's 'brand'.
"But that's not true. There's not one club I've been to for the brand. I have only ever made decisions for the good of my football career."
On his US move, David, who recently re-signed with LA Galaxy, said: "People still question why I made the decision to come to America but the answer is always the same: I want to achieve."
"I've won everything I ever wanted to win in Europe and had many great, successful years there," he added.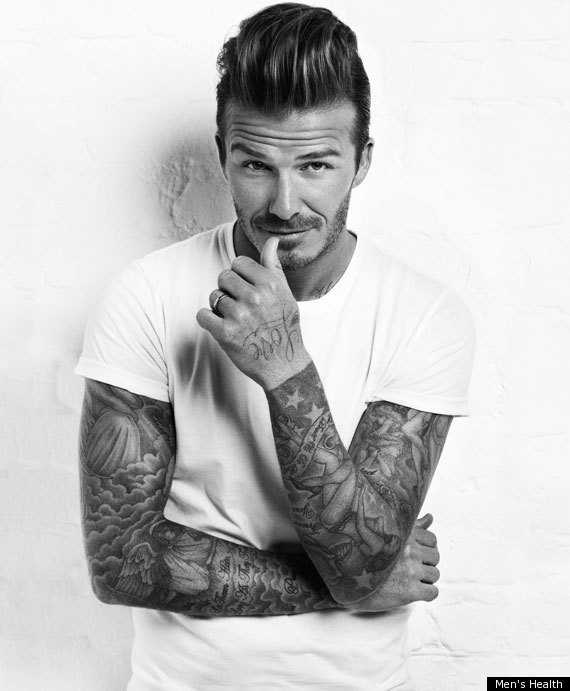 Despite achieving everything he's ever dreamed of in Europe, the sportsman won't be giving up on his American soccer career soon.
He said: "I don't think about hanging up my boots. I still love playing, I still love being a part of a team."
So we've got a few more years of an athletic-looking Becks to check out yet - swoon!
The full interview appears in the March issue of Men's Health, on sale Monday 30 January 2012.