30 Rock Star Tracy Morgan Back At Work After Hospital Stay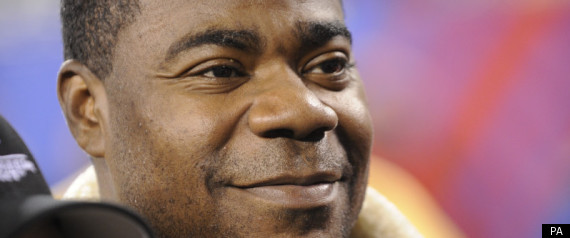 Tracy Morgan is back at work in New York after a brief hospital stay in Utah, his publicist has said.
"He appreciates everyone's support and concern," Lewis Kay said in an email to The Associated Press.
The comedian and 30 Rock cast member was taken to hospital on Sunday while attending the Sundance Film Festival in Park City. Kay said Morgan suffered from exhaustion and the high altitude of the area. Morgan also has diabetes.
Morgan posted a comment on Twitter from the hospital, saying the high altitude "shook up this kid from Brooklyn".
"Superman ran into a little kryptonite," he quipped.
The hospital found no drugs or alcohol in Morgan's system, Kay said.
Recordings of emergency services calls made on the night he collapsed indicate Morgan passed out at the Blue Iguana restaurant.
"I don't know if he's been drinking," said one caller, who added that Morgan had vomited. He also said the actor was unconscious and had been loaded into the back seat of a taxi, ready to be rushed to a hospital. However, the dispatcher told the caller to remain there and wait for an ambulance.
Other callers told the dispatcher Morgan had a high fever and was breathing slowly.
"It's actually a celebrity. He has a high fever," said one caller.