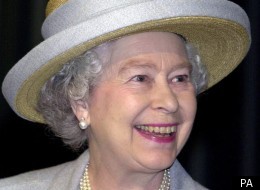 LS Lowry heads a list 277 rebels who refused to accept honours from the Queen, a newly released government list has revealed.
The painter refused honours 5 times including an OBE in 1955, a CBE in 1961 and a knighthood in 1968.
Other cultural figures to have snubbed her Majesty between the period of 1951 and 1998 include Roald Dahl, CS Lewis, Lucian Freud, Francis Bacon, the novelist Aldous Huxley and the sculptor Henry Moore.
The new list, obtained via the Freedom of Information Act, reveals the people who turned down recognition in the annual Birthday Honours list during the period and have since died. Normally when people refuse an honour it is only made public if they announce it themselves.
Instead, the information has been released as senior civil servants gather to debate whether ex-Royal Bank of Scotland boss Sir Fred Goodwin should be stripped of his knighthood following the bank's collapse.
While the list contains a number of surprising 'quiet rebels', not all cultural figures have chosen to turn down New Year's honours privately.
In 2003 poet Benjamin Zephaniah wrote a column in the Guardian explaining why he was refusing to accept an OBE.
"No way Mr Blair, no way Mrs Queen. I am profoundly anti-empire," he declared.
In the same year JG Ballard, who wrote Empire of the Sun, turned down a CBE for "services to literature" declaring: "I am opposed to the honours system. The whole thing is a preposterous charade.
"Thousands of medals are given out in the name of a non-existent empire. It makes us look like a laughing stock and encourages deference to the Crown.
"I think it is exploited by politicians and always has been. Half the honours are given to people in the armed forces and civil service as a way of keeping their loyalty. I can't take it seriously."
Other people, most famously Sir Alfred Hitchcock, rebelled but changed their mind in later life. The director turned down a CBE in 1962, but accepted a knighthood from the Queen in 1980, shortly before he died.
See a gallery of all of the Birthday Honours rebels:
The renowned painter declined a CBE in 1977 - although he later became a Companion of Honour and joined the Order of Merit after painting an official portrait of the Queen.

The Opportunity Knocks presenter snubbed an OBE in 1960, at a time when he was reaching new heights in his entertainment career as the host of "Double Your Money".

The Brave New World author refused a knighthood in 1959.

The "master of suspense", director of such classics as Psycho, Vertigo and Dial M For Murder, refused a CBE in 1962 - but accepted a knighthood later in life.

The semi-abstractive sculptor turned down a knighthood in 1951 but subsequently accepted a number of other honours, including the Order of Merit.

Between 1955 and 1976 the painter turned down honours five times : an OBE, a CBE, a knighthood and Companion of Honour (twice).

The children's author, beloved by many for his books Charlie and the Chocolate Factory, The BFG and The Fantastic Mr Fox, as well as being grandfather to model Sophie Dahl, refused an OBE in 1986.

The creator of the Chronicles of Narnia series of books declined a CBE in 1952.

The Brideshead Revisited scribe snubbed a CBE in 1959.

In 1979 - shortly after her husband James led the Labour Party into the start of an eighteen year period out of office - Mrs Callaghan, refused a Damehood.

The legendary musician turned down an OBE in the Queen's birthday honours in 2000.

The rasta poet unusually made a public refusal to collect an OBE in 2003, writing "no way Mrs Queen. I am profoundly anti-empire."

Comedy duo Dawn French and Jennifer Saunders turned down OBEs "for services to comedy drama" in 2001.

John Lennon is one of the few honours recipients to send his back, returning his CBE in 1966 as protest towards the British government's involvement in the Nigerian civil war.

Even though no mechanism currently exists for doing so, there were campaigns for Jeffrey Archer's peerage to be revoked after he was convicted of perjury in 1999.

In the wake of the financial crisis, politicians of all parties have been calling for the former RBS chairman to be stripped of his knighthood.