Chris Langham, Actor And Convicted Sex Offender, Cancels Appearance At Tonbridge School, Kent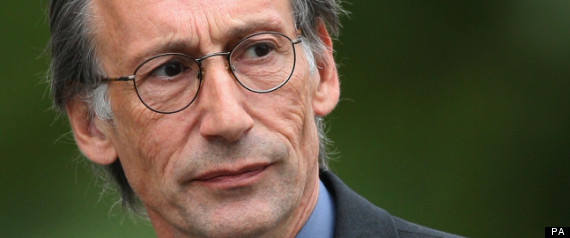 Chris Langham, the comedy actor who was jailed for accessing "horrific" child abuse videos, has cancelled his visit to a prestigious public school after parents expressed concern over his appearance.
Langham, who was handed a 10-month custodial sentence in 2007, was due to host a question and answer session about his new film, Black Pond, with parents of pupils at Tonbridge School in Kent.
The £31,000-a-year school had originally defended their decision, saying the film was being screened in other schools. But when a parent lodged a formal complaint, and others allegedly had similar worries over Langham's appearance, the school announced the actor would not be attending.
Instead, Will Sharpe and Tom Kingsley, the film's directors, will be paying a visit to the school.
Tim Haynes, Tonbridge School's headmaster, defended the decision to invite the actor.
"We understand that there are no restrictions on Mr Langham with regard to access to children under 16."
The 58-year-old, who appeared in the BBC drama The Thick Of It, was convicted for downloading indecent videos of children from the internet but was cleared of two counts of a serious sexual offence and charges of indecently assaulting an underage girl.
Speaking during the trial about Langham's collection of videos, detective chief inspector Paul Fotheringham said: "The worst video was 15 minutes long and it showed in quite graphic detail the sadistic brutalisation of an eight-year-old girl in the UK, with some serious sexual offences against her."
Langham claims he downloaded the footage to "research a character" he was playing in another BBC drama, Help.
According to Judge Philip Statman, one of the victims was about eight-years-old and others were aged between 11 and 13.
The judge told the court: "Some of the children viewed are clearly prepubescent, others are fully developed, some of the children are clearly of Filipino extract.
"All have had inflicted upon them horrifying sexual abuse. They are too young to consent."