A home office website detailing crime hotspots around the country will now show incidents in public places such as nightclubs, supermarkets and airports.
Home secretary Theresa May said the government was "giving the public more information than ever before about crime and policing in their area through street-level crime maps".
The public will be able to see levels and types of crime where they live, and near hospitals, prisons and parks.
It comes after the police.uk received more hits than any other government website last year.
Policing minister Nick Herbert said: "Our crime mapping website is continuing to evolve and revolutionise the way people access crime data.
"The public appetite is clear with 453 million hits to the website since its launch. We have listened to public demand for even more detailed information.
"Information is power, and crime mapping helps transfer power back to local people. Together with the election of police and crime commissioners later this year we are helping the public to hold local forces to account."
The move is the latest stage of the project which will allow the public to see details of what has happened to offenders, including whether anyone was arrested, charged or sent to prison, added to the maps.
The home secretary said the government was "giving the public more information than ever before about crime and policing in their area through street-level crime maps".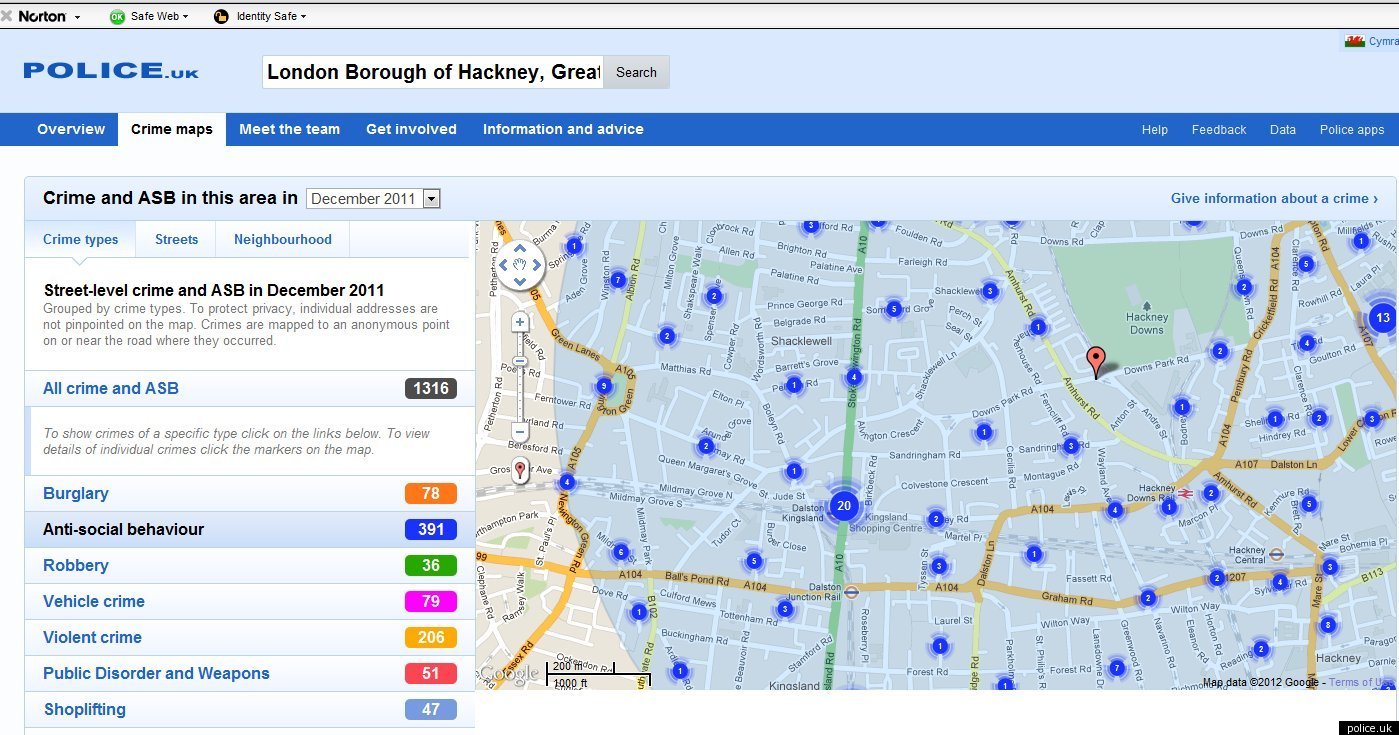 Crime mapped in Hackney, London

"Since October the public have been able to use the police.uk website to see how their force performs in a range of areas like crime rates, quality of service and victim satisfaction," she said.
"By May, crime maps will show the public what happens after a crime has occurred - what action the police took and what the criminal justice outcome was.
"You'll be able to see if the criminal was arrested, charged and sent to prison."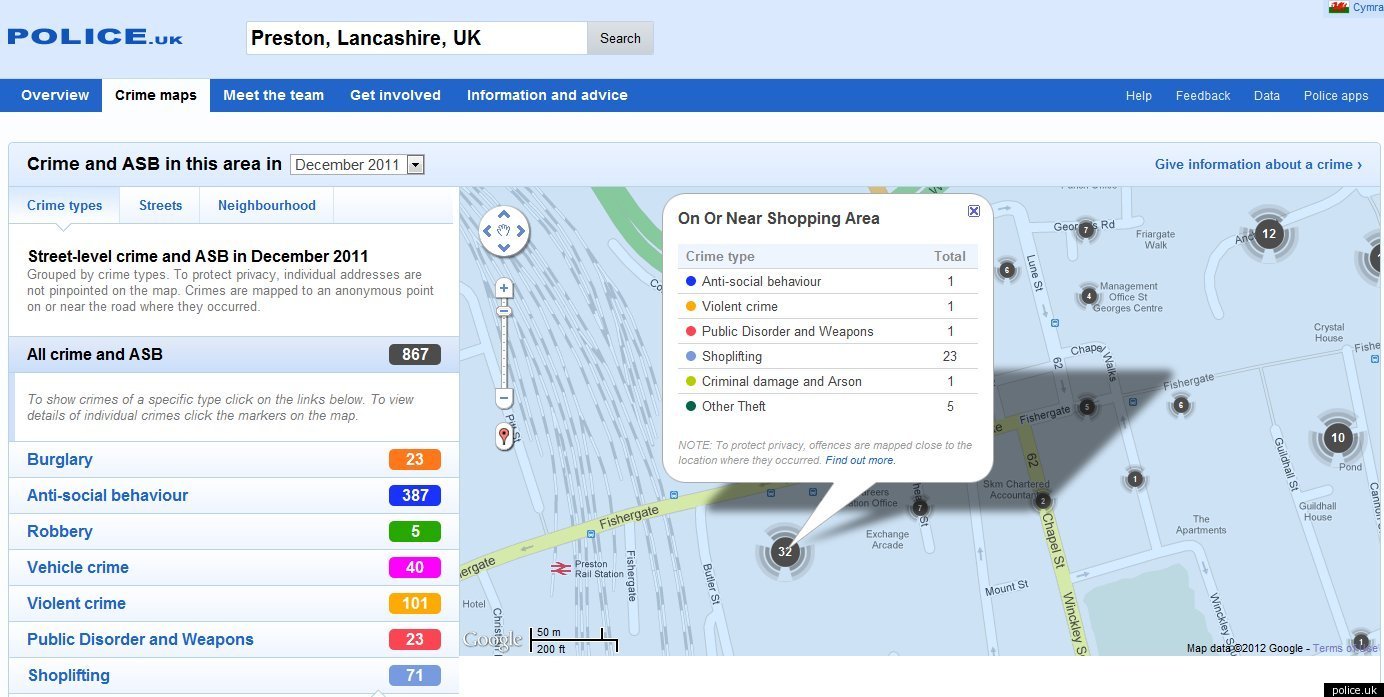 Crime mapped in Preston, Lancashire
Deputy Chief Constable Neil Rhodes, the lead on crime information for the Association of Chief Police Officers (Acpo), said the website helps "reduce the fear of crime and, in areas where crime is occurring, provides encouragement to the public to support the police with information, and remain watchful when appropriate".
Points on the new website will relate to as few as eight postcodes, rather than 12, and the website also provide details of incidents recorded at all railway stations, the Home Office said.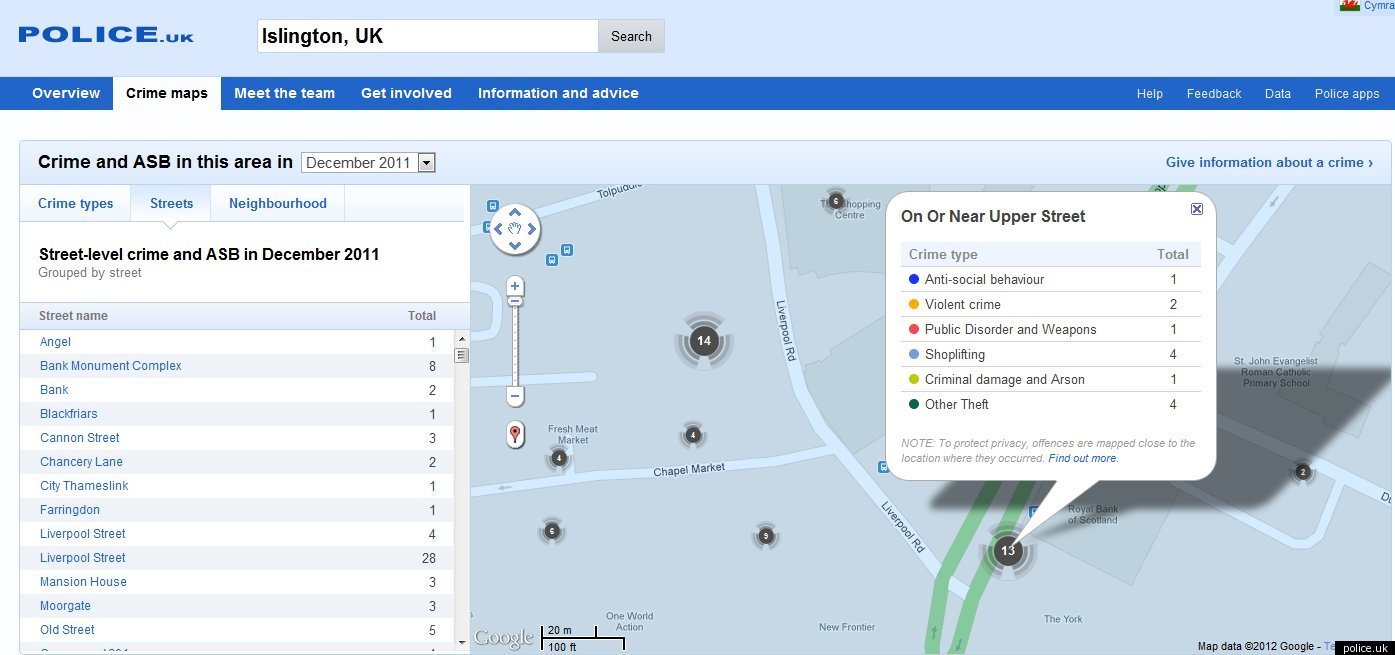 Crime mapped in Islington, London

Work is under way to map crimes on or near key locations, such as nightclubs, pedestrian subways and parks or open spaces.
This work will also involve mapping crimes to other locations, including airports/airfields, bus/coach stations, ferry terminals, motorway service stations, petrol stations, police stations, sports/recreation areas, race tracks, theme/adventure parks, parking areas, further/higher education buildings, shopping areas, supermarkets, theatre/concert halls, conference/exhibition centres, hospitals and prisons.
SUBSCRIBE AND FOLLOW
Get top stories and blog posts emailed to me each day. Newsletters may offer personalized content or advertisements.
Learn more