Who Said Art Can't Be Fun? Leandro Erlich Let's Audience Climb Like Monkeys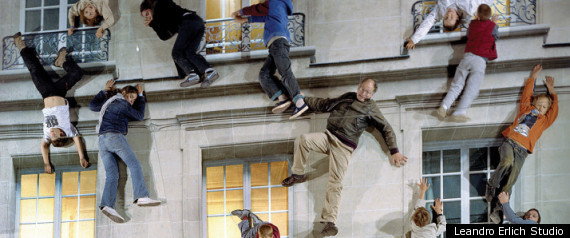 Even the most serious, chin-stroking, wall-staring art critics among us secretly delight at a good installation piece that brings us into the action - and few come as fun as this.
Argentinian Leandro Erlich's Batiment artwork uses a painting of a typical street and a system of mirrors to create an interactive optical illusion, allowing visitors to position themselves as though climbing around window sills and door frames like monkeys.
The wonderful thing about art like this is, like Yayoi Kusama's Obliteration Room, it's wholly dependent on its audience to work.
If you'd like a go yourself, you'll have to get over to the Le 104 in Paris before the end of March, where it is showing as part of their Perceptions exhibition.
Worth swinging by, we'd say.