Frozen Europe: Cold Weather Sweeps Across Continent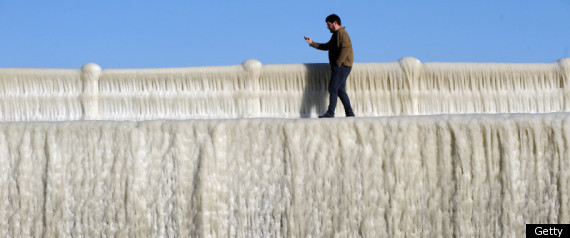 Parts of France are frozen, snow has settled in Georgia and it's unbearably cold in Romania. Winter has breathed across much of Europe and citizens are struggling in the freezing temperatures.
The death toll from a severe cold spell in Eastern Europe rose to 71 on Wednesday, with most of them homeless. A bleary sun winks its eye across Belarus. Condensation hangs in the air, billowing like smoke in the centre of Kiev as a walker huddles across town during -20C frosts.
However even the cold is not putting off Romanians from taking pictures of the dramatic ropes of water, suspended in frozen motion at a dam in Bucharest. Take a look at some of the stunning shots below.