Criminal Records Could Be Wiped For Thousands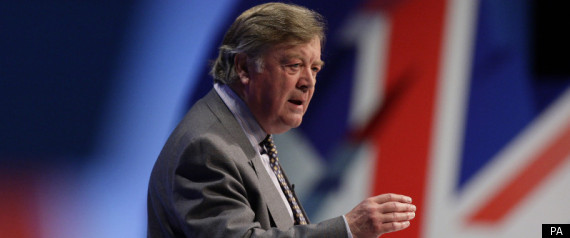 Thousands of offenders could have their past convictions cleared from their record under government plans.
Justice Secretary Kenneth Clarke plans to reduce the length of time during which job applicants are legally required to disclose past criminal convictions.
Prison sentences of up to six months would be spent after two years, compared with the current seven, and only jail terms of four years or longer would never be considered spent, compared with all those of 30 months or longer now.
Justice Minister Lord McNally said: "First and foremost, criminals must be suitably punished for their crimes.
"But it is no good for anyone if they go to jail and come out and then can't get an honest job and so turn back to crime again.
"That is why we are bringing forward reforms which will give offenders who have served their sentence a fair chance of getting back on the straight and narrow, while ensuring safeguards are in place to protect the public."
The reforms to the Rehabilitation of Offenders Act 1974 were proposed in an amendment to the Legal Aid, Sentencing and Punishment of Offenders Bill.
It comes after Lord Dholakia, president of the National Association for the Care and Resettlement of Offenders (Nacro), proposed similar changes.
He has said the rehabilitation periods in the 1974 Act are "far too long" and prevent rehabilitated ex-offenders from making a fresh start.
Ministers have previously said they are keen to ensure that minor convictions as a juvenile do not blight young people's future prospects.
The previous Labour government had proposed a one-year disclosure period for non-custodial sentences, two years for jail sentences of up to four years, and four years for sentences of more than four years.