David Cameron Skating, Ed Miliband Playing Snooker - Are Politicians Secretly Normal? (PICTURES)
It's just the latest incident in a craze sweeping Westminster; After being spotted at Morrisons supermarket this weekend, the prime minister's now been pictured ice-skating.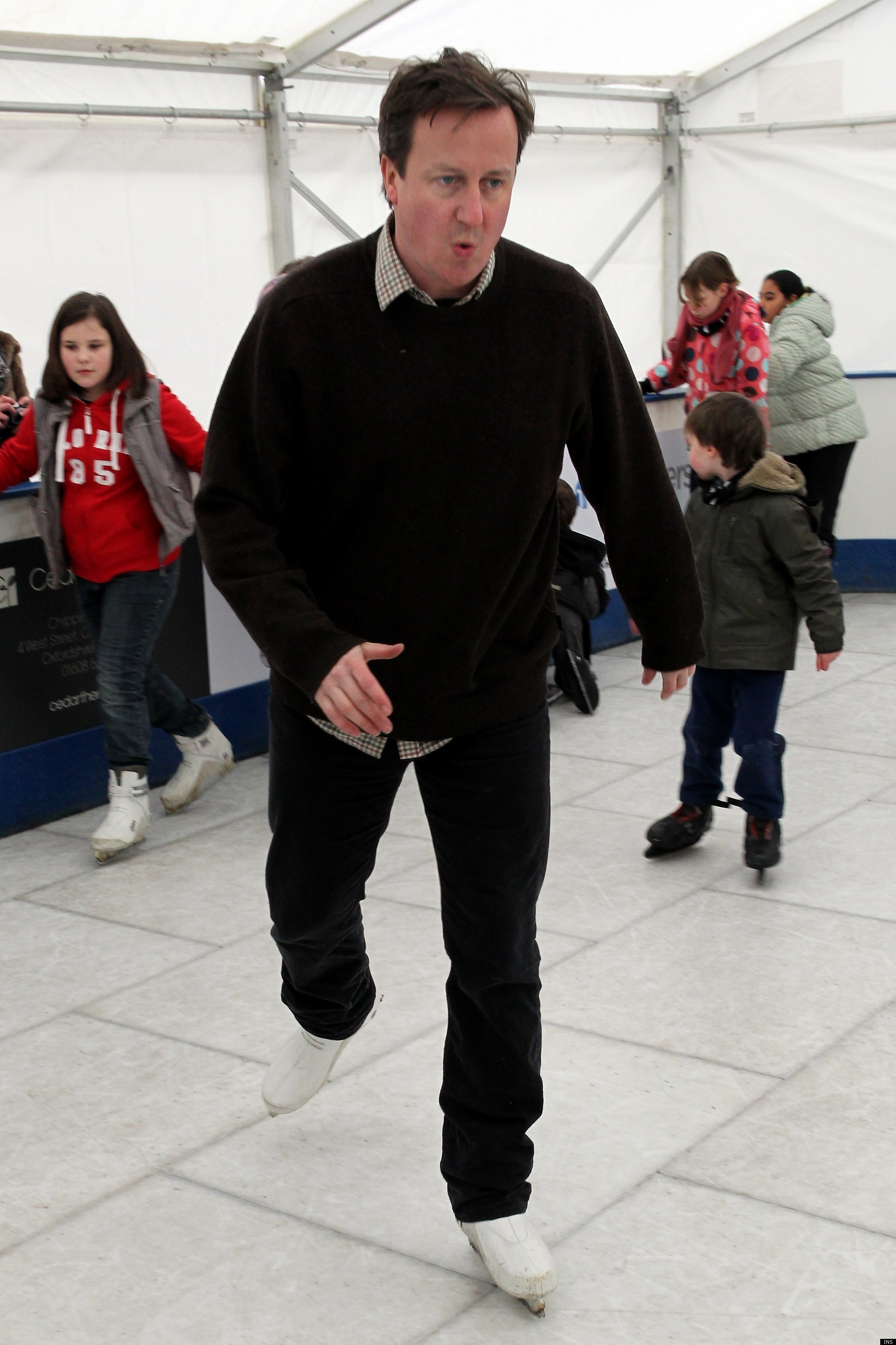 The pictures come after Labour leader Ed Miliband was seen playing pool and Nick Clegg drinking tea with Vince Cable.
See below for our slideshow of politicians looking worryingly normal.