Stuart Pearce To Step In As New England Manager For Holland Match Says FA's Bernstein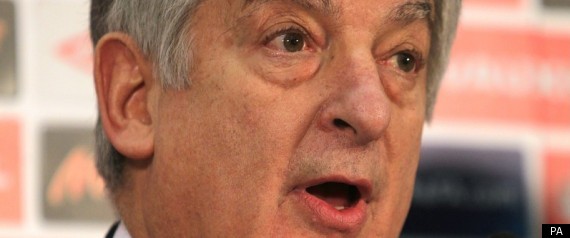 Stuart Pearce, current manager of the England national under-21 team will step in as England Manager for the Holland match on 29 February, Football Association chairman David Bernstein told a press conference on 9 February.
David Bernstein, speaking for the first time since Fabio Capello resigned as England Manager over the John Terry race row, denied that Capello stormed out of an FA meeting and publicly thanked the Italian for his contribution to the Football Association.
Speaking at a press conference, Bernstein said "any reports of Capello storming out are not true and are a complete misrepresentation of fact."
Referring to the former England Manager, he said Capello "behaved with dignity and honour" and described him as "an honourable person."
Bernstein described the Capello's resignation as "amicable and professional." and that the meeting concluded with a handshake.
Speaking about the next England Manager, Bernstein said that a shortlist is to be drawn up and that the FA will meet tomorrow to discuss Capello's successor.
However he added that it was still "very early days." He would not be drawn on who would be on that list, but said that the next England Manager "will not definitely be English."
He told the press conference: "We want the best person and will not rule out anyone."
However he did concede that an English or British person will have a "head start" in the matter.
"We want to make an appointment that the public are positive about and that excites fans" he said.
Bernstein said that although the FA was "very shaken" and said that there was "plenty of time for a new man to get in place and do what he needs to do." However Bernstein refused to be drawn into a discussion on whether Spur's manager Redknapp would take the England Manager role.
The FA has insisted that they did they right thing over the John Terry race row, despite Capello's resignation. Bernstein refused to reveal any financial arrangements made with Capello following his resignation. He says that the FA gave no ultimatum to the Italian, but that Capello backing John Terry was an "unsatisfactory situation."