Vince Cable Stands By Access Regulator Choice Professor Les Ebdon After Business Committee Snub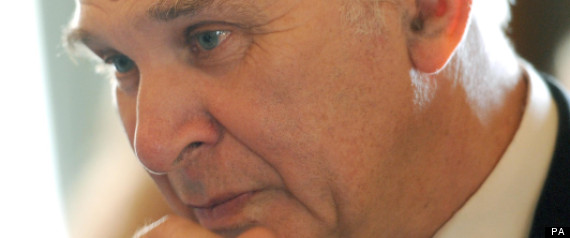 Business Secretary Vince Cable has said he is standing by Professor Les Ebdon as the Government's new university access regulator after MPs refused to back the choice.

The Commons Business, Innovation and Skills (NIS) Select Committee announced yesterday that it did not intend to endorse Prof Ebdon's appointment, citing concerns about his descriptions of the "root causes of the obstacles to accessing universities".
Prof Ebdon had been chosen by ministers as their preferred candidate to become the new Director of the Office for Fair Access (Offa) - which is responsible for ensuring fair access to university.
A spokesman for the Business, Innovation and Skills department said last night that Business Secretary Vince Cable "remains of the view" that Prof Ebdon is the right candidate, and is considering the committee's recommendation.
Prof Ebdon is currently vice-chancellor of Bedfordshire University - a new university - and chair of the higher education think tank million+.
In a report published yesterday, the committee said they were "not convinced" by Prof Ebdon's descriptions of "the root causes of the obstacles to accessing universities".
"While he demonstrated an all-round understanding of widening participation, we were not convinced by Professor Ebdon's descriptions of the root causes of the obstacles to accessing universities," it said.
"Therefore, we have to question his evidence in respect of two of the criteria for selection, namely 'promote the strengths of the arguments in face of opposition' and 'communicate persuasively and publicly, with excellent presentational stills'.
"We are unable to endorse the appointment of Professor Ebdon as the director of Offa and we recommend that the Department conduct a new recruitment exercise."
A spokeswoman for Mr Cable said: "Vince remains of the view that Les Ebdon is the right candidate for the role of Director of Fair Access. He will urgently consider the Select Committee's recommendation and respond shortly."
Mr Cable could still choose to press ahead with the appointment.
In 2009, then schools secretary Ed Balls announced he was going ahead with his decision to appoint Dr Maggie Atkinson as England's Children's Commissioner despite his nomination being snubbed by the then schools select committee.
Yesterday's decision by the committee led to accusations of "political game-playing".
One Labour member of the Business Select Committee, Paul Blomfield, said Prof Ebdon was the victim of a "political ambush".
Tory members of the committee voted down an amendment put forward by Labour members which would have endorsed his candidacy.
Mr Blomfield, who is secretary of the All-Party Parliamentary University Group, said: "Professor Ebdon was the victim of a political ambush which had more to do with coalition politics than concern with access to our universities.
"It is students from poorer backgrounds who will suffer from this appalling game-playing.
"Professor Ebdon has a strong leadership experience at the highest level in higher education and a great track record on improving access to university. He would be an effective champion for improving participation from under-represented groups.
"I hope the Business Secretary will ignore this game-playing, and confirm the appointment."
At a pre-appointment hearing last week, Prof Ebdon told the influential committee that he was prepared, as the head of Offa, to use tough sanctions against universities that fail to meet targets on recruiting and retaining disadvantaged students.
Under the Government's major overhaul of university funding - which will see English universities charge up to £9,000 a year from this autumn - every institution setting fees at over £6,000 has to have an access agreement agreed by Offa setting out how it plans to support poorer students and ensure they are not priced out.
"At the moment, there are two sanctions; one is a half a million pound fine which is hardly a sanction at all and the other is to refuse to sign an access agreement and that is a significant sanction and that is clearly the sanction that one uses," he said.
"And I guess the task is to use the nuclear option with subtlety and that will be my role."
Shadow universities minister Shabana Mahmood said: "It is very worrying that questions have arisen regarding the pre-appointment hearing held by the Business Innovation and Skills Select Committee into the appointment of Professor Les Ebdon as the Director of the Office for Fair Access, including from other members of the committee.
"The clear suggestion from reports over the past couple of days is that this appointment is being used as a political football as a result of internal divisions between members of the coalition.
"The position of Director of Offa is an important post - even more so now that the Government has decided to treble tuition fees to £9,000.
"It is imperative that an appointment is made on the basis of experience and ability to do the job, rather than the internal tensions within the coalition."