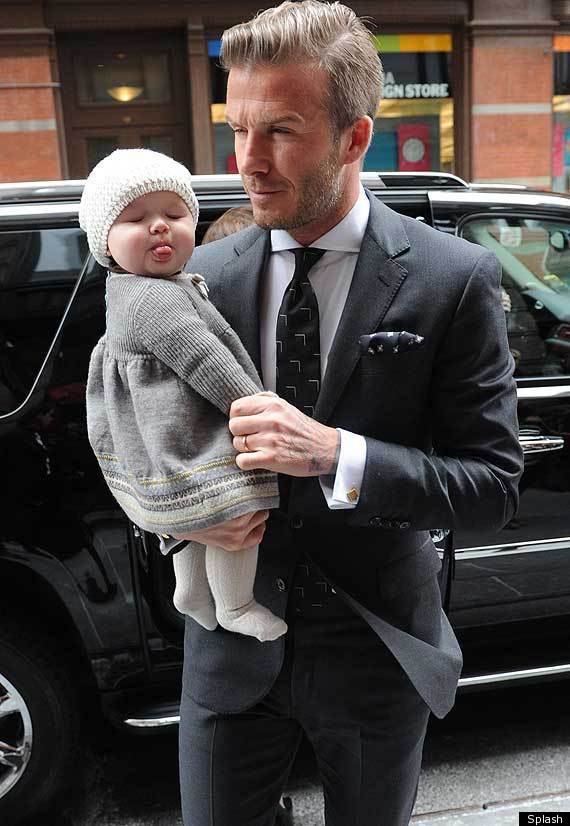 She might only be seven months old but little Harper Seven Beckham is already letting the paparazzi know exactly what she thinks of them - by sticking her tongue out.
The Beckham's daughter made the cheeky gesture as she arrived with her dad at Victoria's New York Fashion Week show.
And it looks like Posh has already got plans for her daughter to follow in her fashionable footsteps. As well as attending her very first NY Fashion Week show before she's even able to speak, Harper also has a handbag named after her, which features in mum Victoria's latest collection.
Victoria's fashion range continues to go from strength to strength and was worn by several stars on the red carpet of last night's BAFTAs including Grey's Anatomy actress - and former Home & Away star - Melissa George and Downton Abbey's Joanne Froggatt.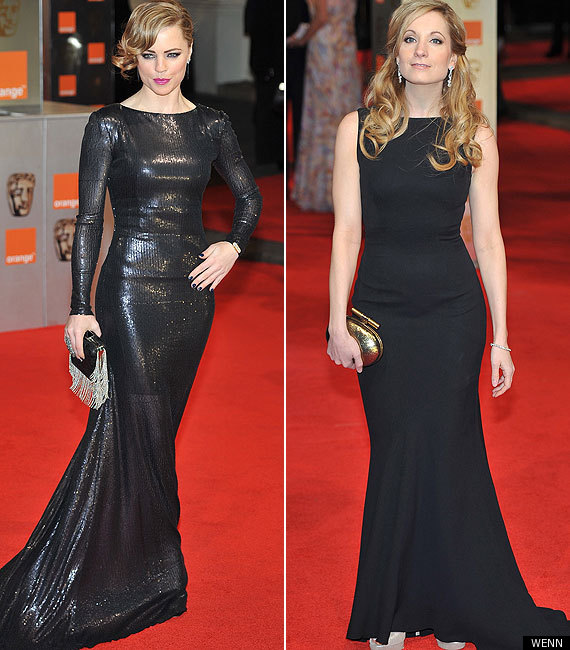 But it seems being a busy working mum with four kids can sometimes prove to be a bit much for VB.
Speaking to The Guardian, she said: "It got to the point, just before Christmas, when for the first time ever, I wasn't actually sure if I could cope.
"I was working in London and the day I finished work, I went to bed and woke up at 4 o'clock in the morning with a chest infection and throat infection. I very rarely get sick - I can't remember the last time before that that I had a cold or anything - but I guess I was really feeling the pressure."
But luckily for Victoria, Harper is proving to be easier than her three sons to look after.
'She's such a good baby," she said. "I love all my children exactly the same of course, but the boys were hard work."
Follow Baggers Bites on Twitter
BAFTAS RED CARPET