Teacher Julia Rawlinson Who Faked Degree May Have 'Inflated GCSE Grades', Court Hears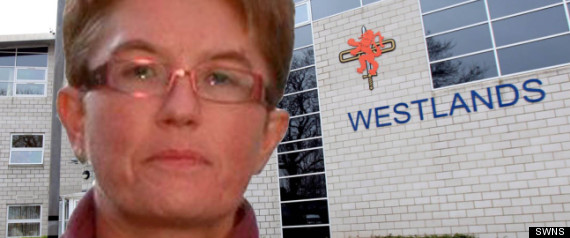 The 'teacher' who forged qualifications in order to get a job may have inflated GCSE grades after she marked students' coursework despite lacking the necessary qualifications.
Julia Rawlinson, who claimed to be a science teacher, deceived schools for four years, during which she marked both A-level exams and GCSE coursework.
After lying to gain employment with exam board Edexcel, the 44-year-old was then offered a post teaching biology at a Devon school.
Westlands School, Torquay, became suspicious after photocopied degree and doctorate certificates appeared to be fakes. The fraud came to light when the school ran a criminal records check and contacted the universities which she claimed had awarded her the certificates.
Rawlinson, from Brixham, forged degrees from a South African university and Glasgow Caledonian University, as well as a fake qualified teacher certificate from the General Teaching Council for England.
She admitted she had made them up using graphics from the internet and had never completed a degree.
Appearing in Exeter Crown Court for her sentencing hearing, prosecutor Howard Phillips told the court her marking had "potentially adversely affected the life chances of many young people" who attended the school.
"She was marking coursework. It appears she was over-marking and the children could be marked down," This is Devon reported Phillips saying.
"As a consequence the grades of children are likely to be affected. They went into their exams thinking they had good results banked. They went forward believing they had more in their coursework than was the case and expecting to do better than they did."
Rawlinson has been released on bail and a hearing date has yet to be confirmed.