5 Reasons For AVB To Be Optimistic Despite Chelsea's Champions League Defeat At Napoli A 3-1 loss to sixth-placed Serie A Napoli leaves Chelsea with a daunting task ahead of their rematch at Stamford Bridge on 14 March.
Should the Blues be eliminated, then English football will be without a side in the Champions League quarter-finals for the first time since 1996, when Blackburn Rovers failed dismally at the group stage.
Ominously, only three teams have overcome a two-goal deficit in Europe's premier club direction, but an exhibition in negligent defending from the home side leaves Andre Villas-Boas with plenty of optimism, despite the Neapolitan nightmare that his own defenders served up.
AN IMPROVED PITCH
That it was ironic that Chelsea's away goal came courtesy of the bobbling turf should not distort how detrimental it was to their play. English football pitches can withstand the harshest weather in the 21st century, whereas San Paolo's grass was as dilapidated as the stadium itself.
Evidently a victim of Western Europe's recent cold snap, Napoli were nevertheless accustomed to the assortment of kinks, whereas their visitors struggled to produce an end product. This was particularly crucial when Chelsea were on top of the game in the early phase of the second half, which culminated in Ezequiel Lavezzi hitting the sucker punch by doubling the deficit.
West London soil will however provide a smoother platform for messrs Drogba, Sturridge and Mata to claw back the advantage.
Will AVB be sacked by Chelsea before the end of the season?
Predict it!
Beat your friends!
Connect through Facebook or Twitter and challenge your friends
ROMEU'S RETURN
Andre Villas-Boas' selection was surprisingly open considering the Italians' attacking adroitness. Jamie Redknapp, most likely miffed that his cousin had been dropped again, labeled it managerial "suicide", but the mistakes which led to Napoli's goals were basic human error.
The out-of-form Raul Meireles afforded Lavezzi too much space, Branislav Ivanovic got caught ball-watching and David Luiz got caught out. Oriol Romeu's absence through injury was key to Napoli's final-third joy – illustrating the importance of midfield discipline.
Villas-Boas must start him ahead of the suspended Meireles to secure a reckless midfield in the second leg to protect Luiz and Gary Cahill.
Villas-Boas' pre-match preparations started farcically:
@MirrorFootball

MirrorFootball
Major news for Chelsea fans part 1: AVB's tactics for tonight apparently found abandoned in team hotel
http://t.co/7djKa4KY
SURMOUNTABLE DEFICIT
What would be suicidal would be to sack Villas-Boas before the next leg. Despite Wednesday night's scoreline, this round-of-16 tie remains in the balance and it is difficult to deduce what more the Portuguese could have done with his line-up.
He is handicapped by players he didn't buy and doesn't rate (Cahill and Luiz), mutineers (Lampard and Ashley Cole) and injuries (Romeu and John Terry). Napoli's cutthroat style suggests that Chelsea got off lightly when they are suffering symptoms of a crisis. Their next four matches are against Bolton Wanderers, West Bromwich Albion Birmingham City and Stoke City. With respect to the aforementioned four teams, this affords the opportunity of regaining confidence.
NAPOLI'S DEFENCE
Pre-match predictions that Chelsea were lambs to the slaughter were fickle notions. Napoli lie sixth in Serie A not through misfortune, but thanks to a defence as bad as Luis Suarez's at an FA hearing.
The Blues may wonder what was more galling; that they lost by two goals or that they didn't score two goals in Naples. Morgan de Sanctis was largely untested by the men in black even in the second period, when the assumption was that Walter Mazzari would fasten the Neapolitans' looseness.
At Stamford Bridge the onus will be on Chelsea to set the tempo, and the Italian can expect a much busier evening with qualification on the line.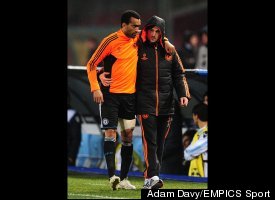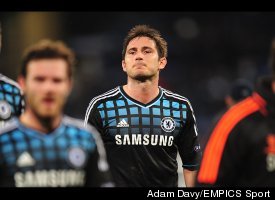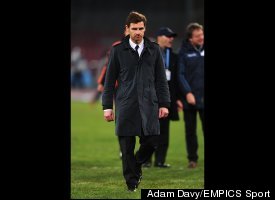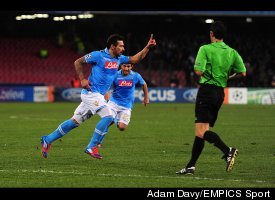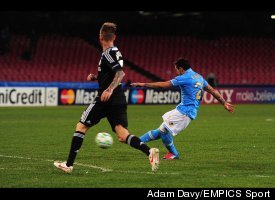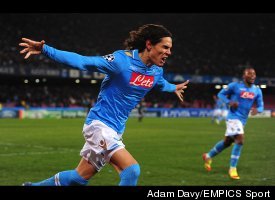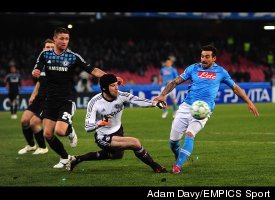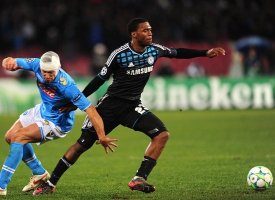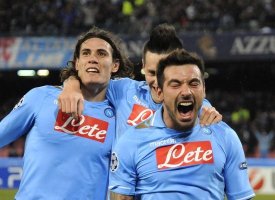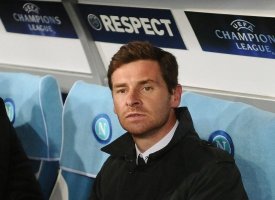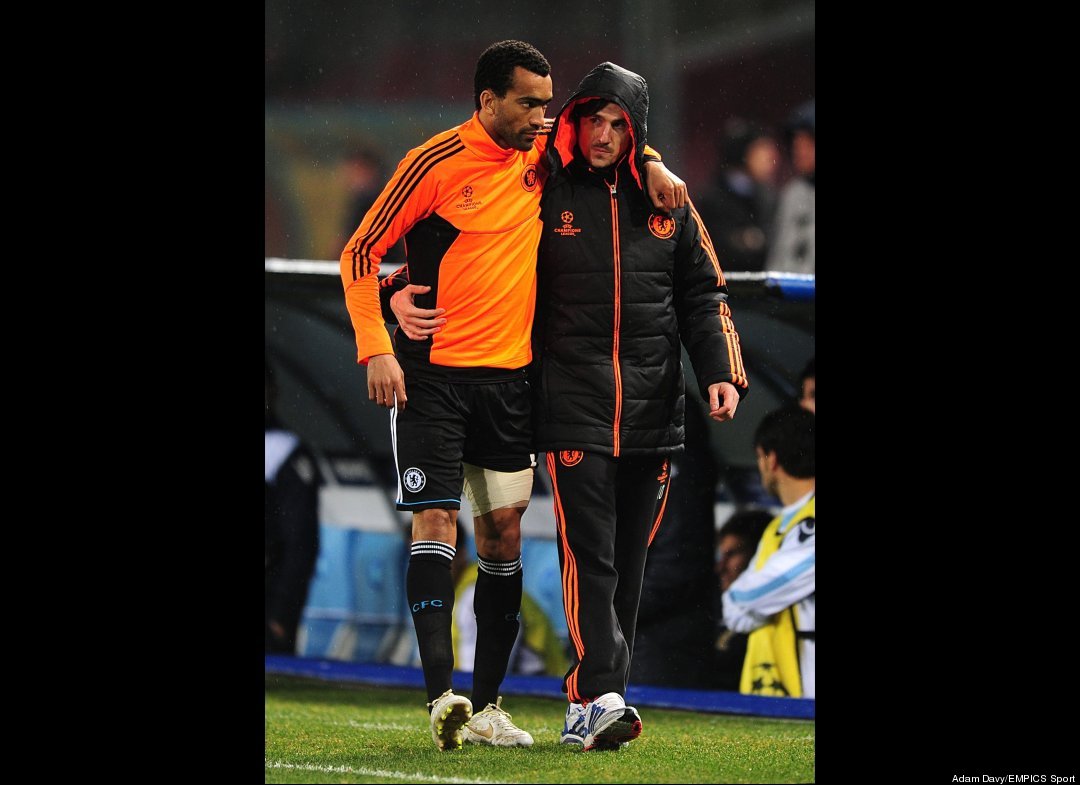 NO MORE MADCAP MAYHEM
One of the most open Champions League knockout games, both teams' porousness aided the frenetic and thoughtless basketball-style spectacle, which presented Chelsea with some telling intelligence, despite all the inevitable scout work. Napoli's gung ho approach was as fun as it was foolish, as their inexperience was exposed in knockout football.
That gives Villas-Boas food for thought whereby, with Mazzari serving the second of his touchline ban for the return leg, he can impose his own (admittedly limited) experience upon proceedings.
Chelsea have failed to defend leads in all four of their European away games this campaign, but could benefit from the naivety which the azzurri showcased at San Paolo. The 3-1 win could place Mazzari's team in a false sense of security, whereas Chelsea have players who came from behind in the first leg to defeat Barcelona and Fenerbahce and have experience of closing out ties. Napoli meanwhile have lost all three matches played in England during the club's history.