Dementia Patients Prescribed With Anti-Psychotic Drugs 'At Risk'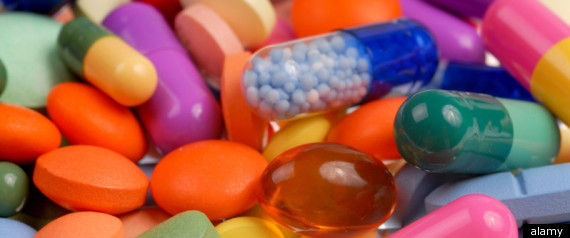 Health experts have warned that dementia patients who are prescribed anti-psychotic drugs (also known as 'chemical cosh') as they simply sedate them rather than having any medical impact.
In more serious cases, the drugs can cause premature death.
Researchers from Harvard Medical School argue that prescribing haloperidol, a common anti-psychotic drug used in the UK, shoul be a last resort. and that guidelines ought to be changed.
They also recommend that the drugs should be used for a short period of time only, as they discovered that long-time users of haloperidol had double the risk of an early death and treble the risk of strokes.
The study involved questioning 75,445 elderly people aged 65 and over, currently living in nursing homes throughout the US.
Researchers compared the safety and death risks of haloperidol and another common anti-psychotic, risperidone.
"The data suggest that the risk of mortality with these drugs is generally increased with higher doses and seems to be highest for haloperidol and least for quetiapine," a study spokesperson said in a statement, reported the Press Association.
This isn't the first time anti-psychotic drugs have hit the headlines; in 2009, a Government-commissioned review found of 180,000 prescribed anti-psychotics, 144,000 were administered inappropriately.
Anti-psychotics drugs are also described as 'chemical cosh' due to their sedative properties. It's believed that they contribute towards 1,800 premature deaths a year.
Rebecca Wood, from Alzheimer's Research UK, said in a statement: "The risks associated with anti-psychotics are well-established, and these findings underline the importance of ensuring that where these drugs are prescribed, their use must be carefully monitored.
"Anti-psychotics should only be used for people with dementia where there is no alternative for dealing with challenging behaviour.
"Alzheimer's Research UK has called for action to reduce the use of anti-psychotics and develop alternatives, yet progress has been frustratingly slow," she continued.
"While we welcome research that can inform doctors' decisions about prescribing existing medication, we urgently need to find safer, more effective treatments for people with dementia.
"These can only come through research, but funding for dementia research still lags far behind that of other serious diseases. If we are to improve the lives of people with dementia, we must invest in research."
Adding to this, Dr Anne Corbett from the Alzheimer's Society, said in a statement: "This research supports existing studies that have shown anti-psychotics can raise the risk of death, particularly when used over the longer term.
"For a minority of people with dementia anti-psychotics should be used, but then only for up to 12 weeks and under the correct circumstances.
"For the majority, they do far more harm than good. It is essential alternative treatment approaches are provided to help GPs and other medical professionals reduce the prescribing of these dangerous drugs."
Loading Slideshow
Lifestyle Changes To Help Prevent Dementia

Drink Decaffeinated Coffee

A study at Mount Sinai School of Medicine found that <a href="http://www.huffingtonpost.co.uk/2012/02/01/decaffeinated-coffee-preserves-memory-diabetes_n_1246240.html" target="_hplink">decaffeinated coffee improves the brain's energy metabolism - linked to cognitive decline</a> - in those with Type 2 diabetes. "This is the first evidence showing the potential benefits of decaffeinated coffee preparations for both preventing and treating cognitive decline caused by type 2 diabetes, ageing, and/ or neurodegenerative disorders," said lead researcher, Dr Giulio Maria Pasinett.

Play Brain-Teasing Games

Everyday <a href="http://www.huffingtonpost.co.uk/2011/12/01/puzzles-and-exercise-help-beat-dementia-symptoms_n_1122502.html" target="_hplink">games, puzzles and tasks were able to postpone decline in cognitive function and the ability to carry out everyday tasks, in dementia patients, for at least a year</a>, according to research from the University of Erlangen in Germany, published in the journals BMC Medicine.

Eat Less

<a href="http://www.huffingtonpost.co.uk/2011/12/20/eat-less-remember-more-and-other-memory-boosters_n_1160584.html" target="_hplink">Eating fewer calories could help boost memory and cognitive function</a>, according to a study at the Catholic University of the Sacred Heart in Rome. Researchers hope to mimic the same effect with a drug in the future, bringing hope to Alzheimer's sufferers as well as those suffering from injury-related memory loss.

Eat Fish

Researchers at the University of Pittsburgh Medical Centre and School of Medicine found that <a href="http://www.huffingtonpost.co.uk/2011/11/30/eating-fish-protects-against-alzheimers_n_1120156.html" target="_hplink">people who ate baked or grilled fish regularly reduced their risk of developing Alzheimer's</a>. Reseracher Cyrus Raji said: "The results showed that people who consumed baked or broiled (grilled) fish at least one time per week had better preservation of grey matter volume on MRI in brain areas at risk for Alzheimer's disease."

Play The Wii Fit

<a href="http://lifestyle.aol.co.uk/2012/01/17/why-a-wii-workout-could-be-better-than-the-gym-for-over-50s/" target="_hplink">Working out using virtual games such as the Wii Fit could slow cognitive decline in the over 50s</a>, researchers from Union College in the US found. Participants aged between 58 and 99 were given a 3D exercise game to play. Compared to the control group who were asked to use a regular exercise bike, the 'cybercycle' group had a 23% decrease in advancement of mild cognitive impairment and showed improved 'executive function'.

Do The Seven-Step Plan

A study in The Lancet Neurology suggest that <a href="http://www.huffingtonpost.co.uk/2011/07/19/new-study-shows-seven-way_n_901934.html" target="_hplink">3m cases of Alzheimer's across the world could be prevented in seven simple ways</a>. The report recommends quitting smoking, increasing physical activity, controlling your blood pressure and diabetes risk factors as well as managing depression and obesity to help combat the disease.