Manchester United Fanzine 'Red Issue' Cleared Over Ku Klux Klan Image At Liverpool Game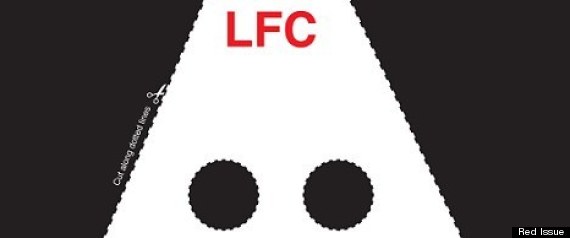 The Crown Prosecution service won't take action against independent Manchester United fanzine Red Issue, after 1,600 copies were confiscated over a "potentially offensive image".
Nazir Afzal, Chief Crown Prosecutor, CPS North West Area said: "I have decided that no further action will be taken in relation to allegations surrounding the publication and distribution of the 'Red Issue' fanzine at Old Trafford football ground on 11 February 2012," reported the Daily Telegraph.
A cut-out-and-keep Ku Klux Klan hood with the message "Suarez is innocent" featured on the fanzine's back page, ahead of United's league clash against Liverpool two weeks ago. This was in reference to the Uruguayan striker's eight-match ban for racially abusing United left-back Patrice Evra, and Liverpool's vehement support of him.
On Twitter Red Issue were typically sardonic in their reaction of the CPS' verdict:
@RedIssue

Red Issue
We will not be charged by the CPS after an investigation into 'potential incitement of racial hatred' regarding latest issue
#shockhorror
Greater Manchester Police would not allow any supporters to enter Old Trafford carrying the fanzine, it was reported.
Red Issue has been sold at Old Trafford and a number of away grounds since its formation in the late 1980s. It recently released its 250th issue and is largely recognised as being the instigator of United supporters' 2010 'green and gold' protest against owner Malcolm Glazer.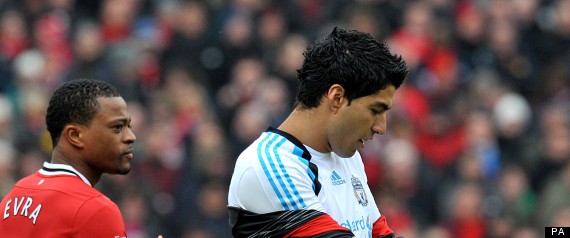 Patrice Evra confronts Luis Suarez after the Liverpool forward refused to shake his hand during the Old Trafford fixture