Recent earthquakes on Mars point at the existence of active volcanoes and liquid reservoirs that could sustain life on the Red Planet.
The paths of the rocks, which ranged from 6.5 to 65 feet in diameter, were captured by Nasa's Mars Reconnaissance Orbiter, and were analysed by a University of London team.
The activity on the Red Planet has been detected on faults in the Cerberus Fossae region, close to the Elysium Mons volcano. It follows that the quakes are likely to be driven by subterranean volcanism.
"It is this link between life, volcanism and active faulting that makes the boulder data we have collected so intriguing," Roberts said in a press release.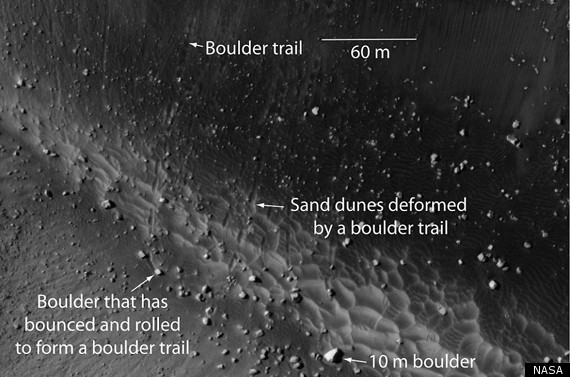 SUBSCRIBE TO & FOLLOW UK TECH