Nissan To Create 2,000 UK Jobs In Sunderland With New Model Announcement
Japanese car giant Nissan will deliver a huge boost to the economy by announcing plans to build a new model at its UK factory under a £125m investment programme, creating 2,000 new jobs.
The car will be built at the Sunderland plant from mid-2013 in a project supported by a £9.3m grant from the government.
Business Secretary Vince Cable hailed the news as a "clear vote of confidence" in this country's manufacturing industry.
The workforce at Sunderland will increase to a record 6,000, while the new jobs will be created at the site as well as among firms supplying the factory.
Cable, who will be at the Geneva Motor Show for the official announcement, said: "It is fantastic news that Nissan will be building the new model in Sunderland. The investment is a boost for jobs at Nissan's plant as well as the wider supply chain.
"This latest announcement highlights the UK's track record of attracting inward investment. Global vehicle manufacturers are beating a path to the UK's door. They recognise that the Government values the automotive sector.
"Nissan was able to push on with developing this latest project thanks to the Regional Growth Fund offer."
Nissan is one of several businesses in the automotive sector to receive conditional offers from the £2.4 billion Regional Growth Fund (RGF), which aims to support projects that will create jobs in areas of England dependent on the public sector and which are supported by private investment.
Unipres UK, a Sunderland-based business, supplies parts to Nissan and recently had confirmation it would receive £5m from the fund towards a £36m project which will create and protect 236 jobs.
Vantec Europe Limited also works with Nissan and its bid to the RGF is currently going through due diligence. Vantec currently manages nearly 100% of Nissan's warehousing requirements and has asked for support through the fund to allow it to expand capacity to accommodate Nissan's new model.
Nissan established its Sunderland plant in 1984 and production began two years later, with total investment since then now reaching £3.3bn.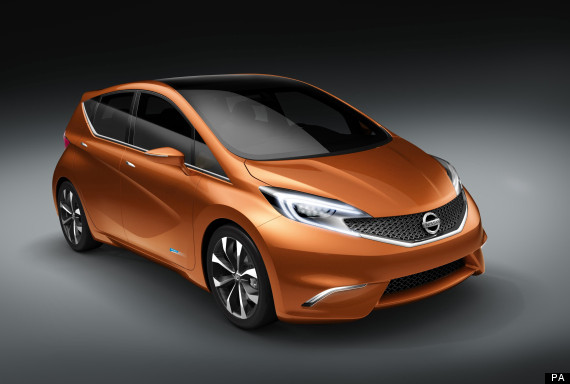 Above: the Nissan Invitation concept car which will be built at the Sunderland plant.

More than 6.4 million cars have been built at the factory, with 80% of production exported to 97 markets worldwide.
Current models are Qashqai, Qashqai +2, Juke and Note, and the site currently employs around 5,400 workers.
Production of the 100% electric Nissan Leaf begins in 2013.
Cable, who was in Geneva for the announcement, will address a conference in London organised by the EEF manufacturers' organisation later today and is expected to say: "The decision is another clear vote of confidence in Britain's manufacturing industry, and vindicates the Government's decision to put support for manufacturing at the core of its economic strategy. In this case, only £1 of public sector Regional Growth Fund money can leverage in £15 of private money."
The North East Chamber of Commerce's director of membership and policy, Andrew Sugden, said: "I would like to congratulate Nissan Motors UK and its dedicated workforce on yet another major coup for the Wearside plant.
"Nissan is one of the North East's blue chip companies. For quarter of a century it has established a reputation for excellence and continuous improvement, regularly smashing its own production records."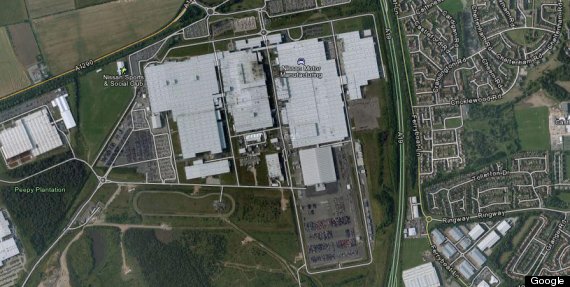 Above: the Nissan plant in Sunderland where the cars will likely be made.