Prince Harry To Attend Polo Match In Brazil To Conclude Tour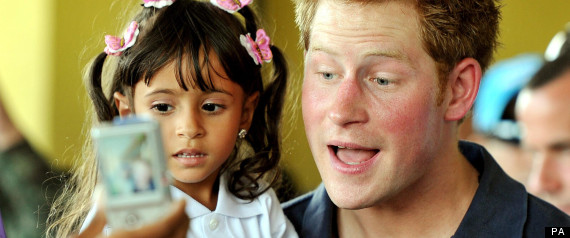 Prince Harry will take part in a fundraising charity polo match in Brazil on Sunday in aid of his Africa based charity Sentebale.
The royal will ride out on a private polo field in aid of his organisation which he co-founded in 2006.
This will be the third Sentebale Polo Cup and it is designed to raise money and awareness for Sentebale's activities helping orphans and vulnerable children in Lesotho.
Prince Harry will play for the Sentebale team at Campinas and will deliver a speech at a post-match lunch bringing to an end his tour of Brazil.
His private secretary Jamie Lowther-Pinkerton has highlighted how the royal will spend some time in Brazil after his official tour ends.
He said: "The Prince will then spend a couple of days in the interior of the country, where he will use the time privately to further his knowledge of and interest in conservation and the natural world, which is one of the three pillars of the Foundation (of Prince William and Prince Harry)."