Delta Plane Rolls Off Runway At Atlanta International Airport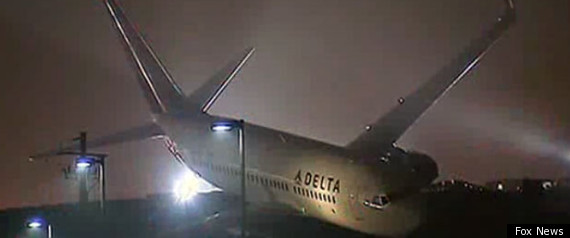 A passenger plane has rolled off the runway at Atlanta International Airport.
Delta Air Lines spokesman Eric Torbenson told AP mechanics were testing the engines of the Boeing 737 when they experienced a problem with the braking system at around 5 a.m. on Tuesday.
No passengers were on board the aircraft and no injuries have been reported, although there is significant damage to the jet.