Rebekah Brooks' husband Charlie kept up appearances at the Cheltenham festival on Wednesday, the day after he and his wife were arrested and bailed on suspicion of perverting the course of justice.
However he and his wife were arrested in a dramatic dawn raid - meaning he didn't get to the course until Wednesday.
Four others were arrested as well as the couple in addresses in London, Oxfordshire, Hampshire and Hertfordshire between 5am and 7am on Tuesday morning on suspicion of conspiracy to pervert the course of justice.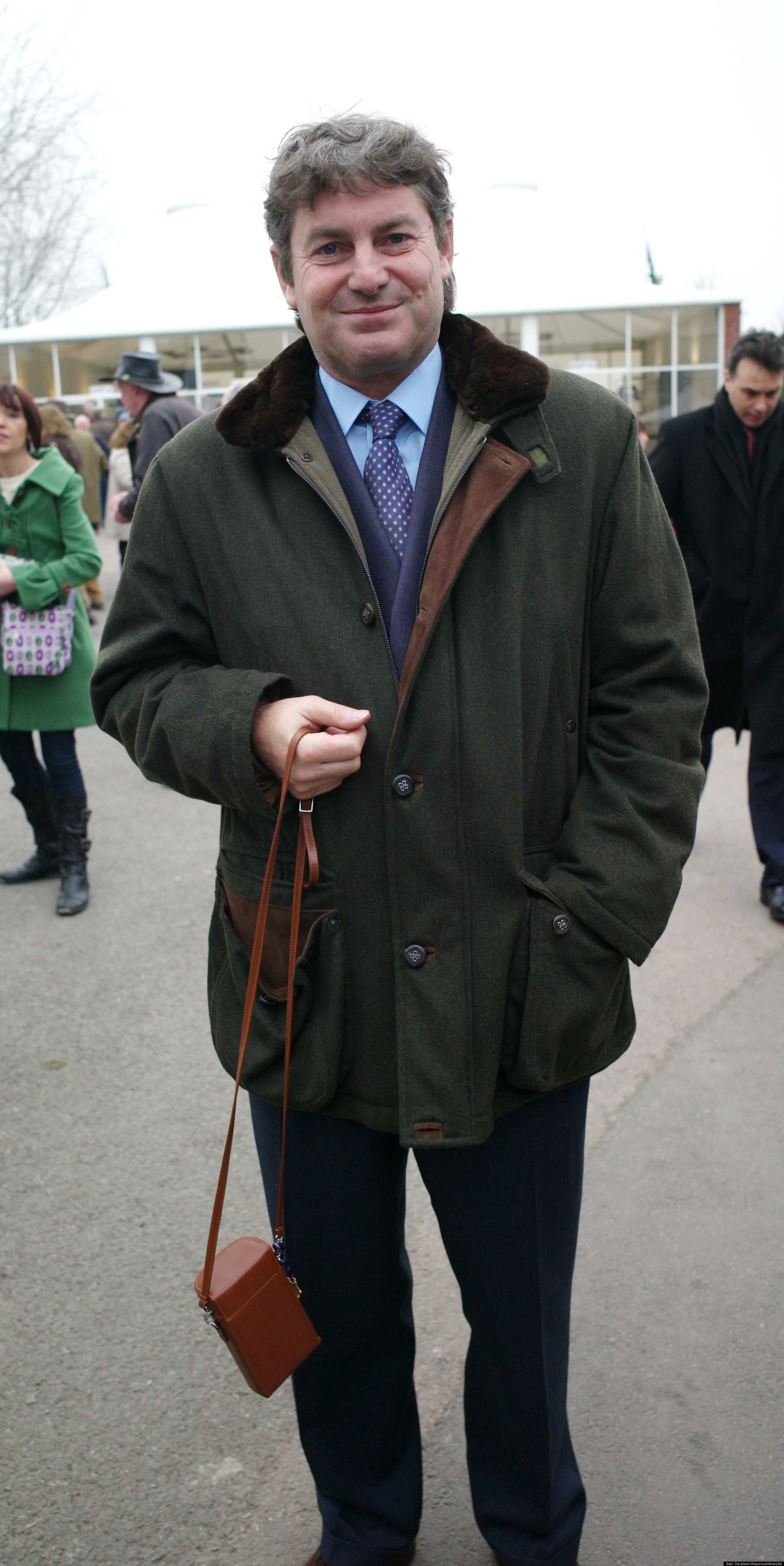 Rebekah Brooks' husband in a green jacket and suit
The arrest of Charlie and Rebekah Brooks could potentially embarrass Prime Minister David Cameron, who has described Charlie as a "good friend."
Cameron was recently forced to admit he had ridden a police horse loaned to Rebekah earlier this month, saying: "I've known Charlie Brooks for over 30 years and he's a good friend, he's a neighbour... I haven't been riding with him since the election.
"I have not been riding with him since the election. Before the election, yes, I did go riding with him."
"He has a number of horses and, yes, one of them was this former police horse Raisa, which I did ride."
-
Phone Hacking/Bribery Scandal Timeline
SUBSCRIBE AND FOLLOW
Get top stories and blog posts emailed to me each day. Newsletters may offer personalized content or advertisements.
Learn more