Sir Dave Richards Trumpets A Pint In Doha (VIDEO)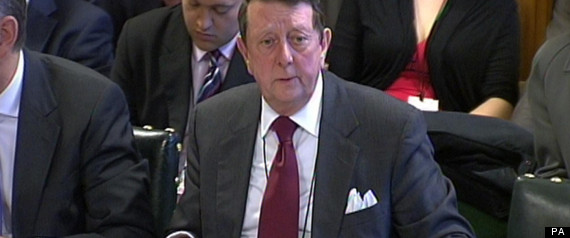 Sir Dave Richards jingoistically blasted Fifa to possibly damage English football, but shouldn't he be trumpeted for his views on alcohol at football?
Speaking at the International Sport Security Conference in Doha, he said: "In our country and in Germany, we have a culture. We call it, 'We would like to go for a pint', and that pint is a pint of beer. It is our culture as much as your culture [in Qatar] is not drinking. There has to be a happy medium."
The Elliot Ness antithesis added: "If you don't do something about it, you are starting to bury your head in the sand a little bit because it needs addressing. You might be better off saying don't come.
"But a World Cup without England, Germany, the Dutch, Danes and Scandinavians. It's unthinkable."
Smoking is banned from football grounds, and you can't even take a pint through from the concourse anymore. Forget about his tirade against Fifa - everyone's done that. It's reassuring to know one bureaucrat isn't completely detached from what the football culture should entail.
Sir Dave makes a splash:

Although his Doha visit did take a humiliating turn for the worst.
With the lights dimmed, he tripped over a marble floor and fell into a water feature, hurting his leg. Bolton chairman Phil Gartside, who accompanied Richards to the UAE, assured reporters that he did not fall into the pool and was not intoxicated.
"We were walking across to our table in a dark courtyard area. There were three fountain areas nearby, no pool," Gartside told BBC Sport.
"They had switched off the lights. He thought he was stepping on to flat marble, but his foot went down into the water, he fell over and hurt his leg quite badly. Any suggestions he had a drink is nonsense. It's a dry place."
Yet although football games still won't subscribe to video evidence, viewers could review Richards' fall, and it appears as though he did trip into the surreptitious display.
Kudos for a truly Alan Partridge-inspired performance.