Source: Barcroft Media

Like a green ghost curtain in the night sky these epic shots show the northern lights at their most spectacular.

Taken using time-lapse techniques of shooting 1,000 pictures over a three-day period to produce just two minutes of video, these haunting images will leave you hungry for more.

Photographer Eric Cheng, 36, from San Francisco visited Fairbanks, Alaska to take these eye-popping images of nature's most dramatic light-show.

"The pictures show the incredible night sky full of stars, along with bright green and red aurora borealis," explained Eric.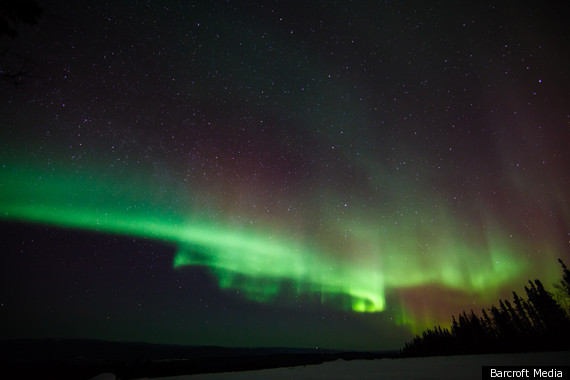 The shots were taken using time-lapse methods over the course of three days

"These auroras are also known as the northern lights, which are visible light given off as solar particles from the sun hit Earth's atmosphere.

"The aurora manifested itself as undulating ribbons of unearthly green, yellow, red, and purple. I planned the trip in the hopes of capturing pictures of the northern lights.

"I timed our stay in Alaska with the new moon and spring equinox to maximise the chances of dark skies and auroral activity.

"We were very lucky one night and had intense auroral activity. Most of the sky was glowing green, with bright bands dancing across it."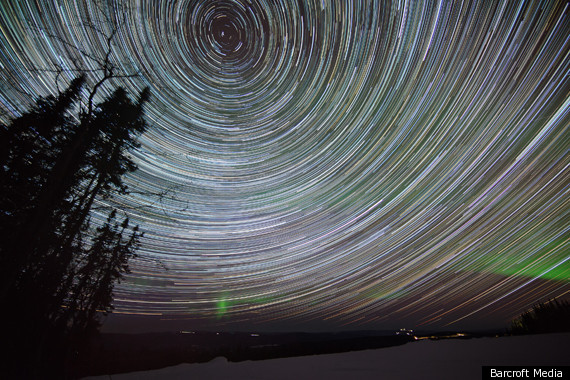 Auroras are caused by charged particles from the sun striking the Earth's magnetic field

Auroras are usually seen only in the extreme polar regions of the Earth. They are caused by charged particles from the sun striking the Earth's magnetic field.

"Doing an extended time lapse with a wide-angle lens was the only way to show how the aurora moves over time," said Eric.

"And this has the added benefit of showing the stars moving, as well.

"I've always been drawn to the beauty of the natural world, and nothing we have built comes close to the scale and magnitude of what the Earth has to offer.

"Seeing intense aurora activity has always been high on my list of things to see, and the timing this year seemed right."

Although Eric is usually an underwater photographer, he was excited by the natural phenomena Alaska had to offer.

"I really enjoy spending time in Alaska," he said.

"Its beauty is diverse and unrivalled, and more than any other place I've been. Its residents are deeply connected with the natural world on a daily basis."
-
The three-day shoot produced this video
SUBSCRIBE TO & FOLLOW UK DAILY BRIEF