Demonstrators were asked to wear hoodies and bring a packet of skittles, which is what Trayvon Martin was wearing and carrying in his pocket when he was shot.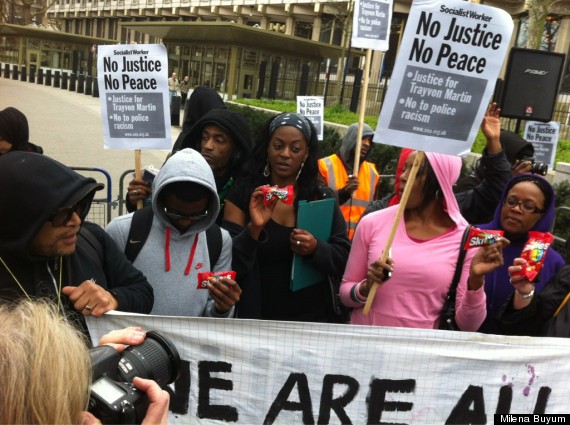 Protesters in hoodies outside the US embassy in London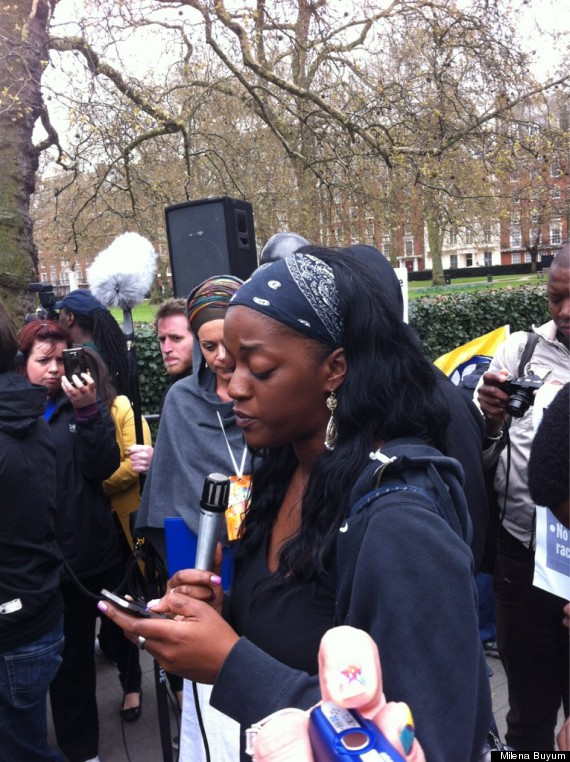 Messages of support from George Galloway MP and Diane Abbott MP were also read out. Both Galloway and Abbott apologised for not being at the rally but stressed their full support for the campaign. Their words were greeted with loud applause.
"Trayvon was an un-armed teenager who got gunned down in cold blood" wrote Abbott.
"His case speaks to the demonisation of young black men here and in North America. Trayvon should never be forgotten."
Similarly Galloway, who has recently been celebrating a by-election victory in Bradford wrote:
"What has brought you together in this international demand for justice for Trayvon Martin and his family is chilling in its simplicity. Black men, particularly young black men, are being killed, murdered, and no one is being held to account."

SUBSCRIBE TO & FOLLOW UK DAILY BRIEF