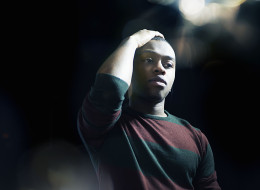 A new study by researchers at SUNY Downstate Medical Center in the US suggests that excess worrying could be a sign of intelligence.
Scientists found that high intelligence and worry both correlate with brain activity measured by the depletion of the nutrient choline in the subcortical white matter of the brain. According to the researchers, this suggests that intelligence may have co-evolved with worry in humans.
"While excessive worry is generally seen as a negative trait and high intelligence as a positive one, worry may cause our species to avoid dangerous situations, regardless of how remote a possibility they may be," said Jeremy Coplan, MD, professor of psychiatry at SUNY Downstate.
"In essence, worry may make people 'take no chances' and such people may have higher survival rates. Thus, like intelligence, worry may confer a benefit upon the species."
In a control group of normal volunteers, high IQ was associated with a lower degree of worry, but in those diagnosed with 'generalized anxiety disorder', high IQ was associated with a greater degree of worry.
In the report's summary, researchers state: "Previous studies have indicated that excessive worry tends to exist both in people with higher intelligence and lower intelligence, and less so in people of moderate intelligence. It has been hypothesized that people with lower intelligence suffer more anxiety because they achieve less success in life."
The results of their study, "The Relationship between Intelligence and Anxiety: An Association with Subcortical White Matter Metabolism," was published in a recent edition of Frontiers in Evolutionary Neuroscience.
Boost your feel-good mood with these simple happiness tips from life coach Sophia Davis.

"Have a PMA (Positive Mental Attitude). Choose your thoughts and be your own best friend. Nothing negative can come from being positive, so believe that life is full of opportunity to be happy and it will be. Say affirmations, notice where your mind chatter takes over, and be in charge!"

"It's important to feel you have a purpose, that your important, and have something to get up for In the mornings. Know what your 'purpose' is, and keep it in mind for a great start to each day."

"Our body is (or should be) a temple. Its the thing that carries us from day to day and stays with us always. Its important to nourish it with good food, and keep it exercised. Try out a new dance class, go to the gym, or set up your own running club. You'll feel better for it."

"Everyone likes to feel that they are achieving. Set yourself goals for the week, month or even year and make sure you always feel challenged (not stressed). Sign up for the race for life, walk on hot coals, or learn a new skill, it will make you feel fabulous."

"Give something back, it feels good to give back to others. Use It to nourish your soul. Giving back doesn't need to be dramatic, a smile at someone on the street, a chat with the homeless, or volunteering your time for charity are all equally as rewarding."